Last Updated on by Vairo Kremanis
Developing a social media strategy is a good way to promote a brand by creating excitement. Unfortunately, not all social media strategies are successful at promoting brands to consumers. That's why brand owners need to know how followers are reacting to their social media content. They also need to know if their content is generating excitement for their brand.
Understanding consumer sentiment is important in deciding whether brand owners must make changes to their promotional strategy. Luckily, companies can use social media analytics to measure brand excitement with their target audience.
Facebook Insights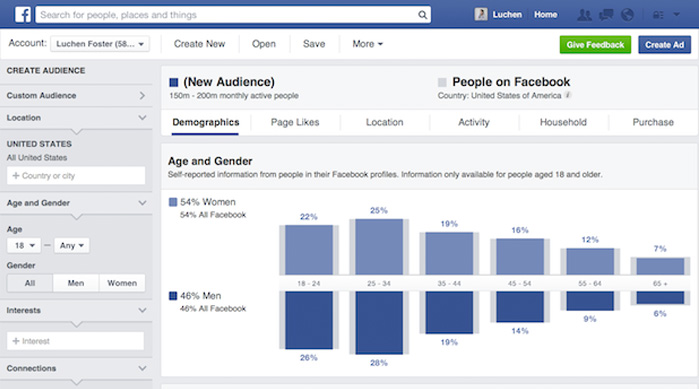 If your business has a company Facebook page, you can use Facebook Insights to measure how consumers feel about your brand on the giant social networking site. Facebook Insights is an analytics tool that offers key metrics related to your posts and audience.
For example, you can analyze audience engagement with your posts, reviewing the number of likes, shares, and comments. You can also find out how many people are talking about your brand on Facebook. If a lot of people are sharing your content, it's a sign that your content is engaging. All of this information will tell you whether you need to change your brand's promotional strategy on Facebook.
Twitter Analytics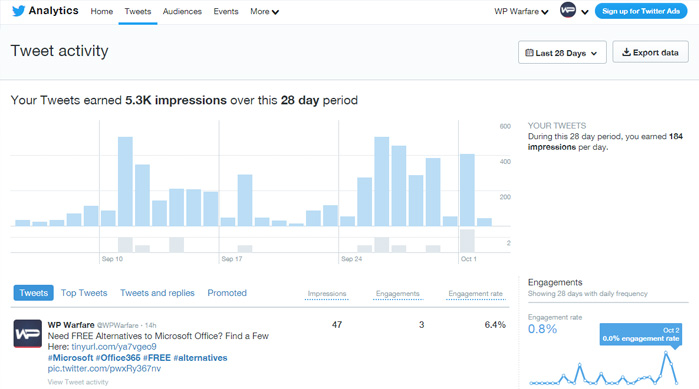 Twitter has an analytics tool that companies can use to measure brand excitement on Twitter. This tool will tell you how many users favorite, reply and retweet your tweets. You can also analyze keywords related to your brand to see how many users are talking about it on Twitter.
Customers will often tweet about brands they like as well as dislike. Therefore, you want to know how Twitter users perceive your brand because their opinions will impact whether other users want to do business with you.
YouTube Analytics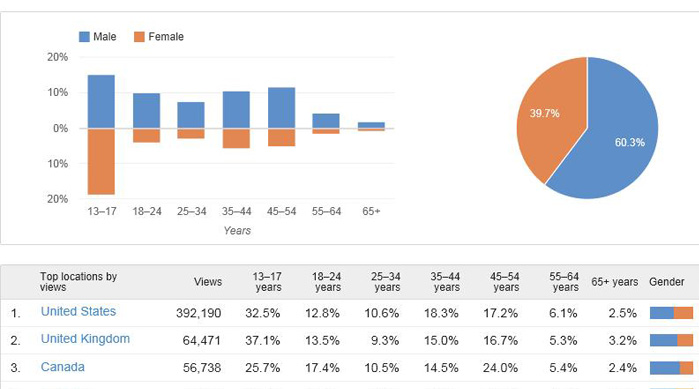 Many companies create YouTube channels to promote their brand with videos. YouTube Analytics is a tool that offers brand owners key analysis about their videos as well as who likes them.
For example, if you have a video go viral, you can see the type of users that really like that kind of content. You can also find out how popular your videos are with your target audience. Then you can create video content that will reach your audience, generating more excitement for your brand.
Insights Tool for Instagram
Brands will often showcase their products with pictures for potential customers to view on Instagram. If you have an Instagram business profile, you will want to know how much excitement your pictures create for your brand.
Insights is a tool that will analyze your business profile and followers. Insights will offer demographic information about your followers, so you will know if they are part of your target audience.
In short, brand owners must use analytics so they can measure the effectiveness of their social media strategy. First, analytics will tell you which platforms your audience are using, so you will know where to reach your target audience. Second, you can find out what is working to promote your brand and create excitement on social media. Analytics can also show what part of your strategy isn't working, so you can make adjustments. Finally, this data will tell you where to invest money for social media promotion so you don't waste resources.
Use Smart Social Media Sharing and Analytics Tools
TailWind

One of the main things you may want to do with your business Instagram and Pinterest account that you can't do just by using those social media platforms is to schedule and automate your activity.
TailWind scheduling and analytics tool will let you do that and more! This tool was designed to save time, maximize reach on Instagram and Pinterest, measure success to work more efficient, besides for a very affordable price. Most importantly, this tool can actually suggest you the best times to schedule your posts. It automatically measures performance of Pinterest and Instagram user activity and suggests you the best times to post. If you don't want to take our word for it, then give their FREE trial a try. You don't have to leave your credit card details to test this tool!
Revive Old Post

If your business site is based on WordPress and is a rather large site with loads of old posts and pages then you may want to automate your social media sharing to platforms as Facebook, Twitter, LinkedIn and more. If this is the case then Revive Old Post can help you share your older posts multiple times to give your older content a boost, and best of all this can all be fully automated. This plugin works with most URL shortening services and can be integrated with Google Analytics to track campaigns.
There is a free version that you can download, or you if you believe that this is the right plugin for you, then you can get the licensed version here.
The same developers have also developed Revive Network which basically is another WordPress plugin which was designed to help you grow the social community by allowing you to automatically share your content across multiple social media platforms based on targeted RSS feeds that need to be added in the plugin settings. If this does sound something that may help grow your social media side of things then I strongly encourage you to learn more about Revive Network.