Introduction to WordPress Hosting
If you're going to be starting or running a WordPress site, then you are going to have to find a place to host it. This will usually be taken care of by a Hosting Service, or a Hosting Provider.
This is a pretty simple concept, in theory… but the truth is that it is a bit more complicated than just choosing a hosting provider.
There are actually two basic, different types of hosting services to choose from… and deciding on the right type of hosting for you is one of the first major choices that you will make in your new adventures as a WordPress wizard!
The two types of hosting that we are talking about are Managed WordPress Hosting, and Shared (or regular) Hosting.
On this page, we will talk about the pros and cons of Managed WordPress Hosting, and will attempt to help you to figure out if it might be right for you. We will also be looking at some of the top managed WordPress hosts in the business.
Why You Should (Or Shouldn't) Choose Managed WordPress Hosting
Managed WordPress hosting comes with a range of benefits. Basically, this type of hosting is different from simple shared hosting in the sense that it is specifically designed for WordPress sites. Because of this, many of the most important elements of the hosting service settings are managed and regulated by the hosting company, and are set to specifically cater to customers running WordPress sites.
This makes it much more efficient for use with WordPress, but it also comes with an increased cost and a reduction in flexibility. Since the hosting service is managing a lot of the settings and controls, you will have a decreased workload, and usually better site performance… but you also have limited control over the service.
If you are just starting out, you probably don't need to invest in managed hosting quite yet. But if you are growing your site and want to make it even better to keep with larger volumes of traffic, then upgrading to managed hosting is a step that can really help you.
What Are The Pros Of Managed WordPress Hosting?
There are quite a few benefits to using Managed WordPress Hosting. Here are some of the most prevalent advantages…
What Are The Cons Of Managed WordPress Hosting?
There are always a few cons to every option – and Managed WordPress Hosting is no different in this regard. Granted, there are fewer cons to it than pros… but these are still things that you should take a look at before making your choice.
The Most Popular Managed WordPress Hosting Providers, Compared By Price (Not Necessarily In Order)
| | | | |
| --- | --- | --- | --- |
| Hosting Service | Price | FREE Migration? | Website |
| 1. WPX Hosting | $24.99 per month | Yes | Website |
| 2. WPEngine | $29.00 per month | No | Website |
| 3. SiteGround | $3.95 per month | Yes | Website |
| 4. Inmotion Hosting | $4.99 per month | Yes | Website |
| 5. Bluehost | $19.99 per month | No | Website |
| 6. Pressidium | $42.00 per month | Yes | Website |
| 7. DreamHost | $16.95 per month | No | Website |
| 8. Nexcess | $11.95 per month | Yes | Website |
| 9. MediaTemple | $20.00 per month | No | Website |
| 10. Pressable | $20.83 per month | Yes | Website |
Top 10 Managed WordPress Hosting Companies by Service and Features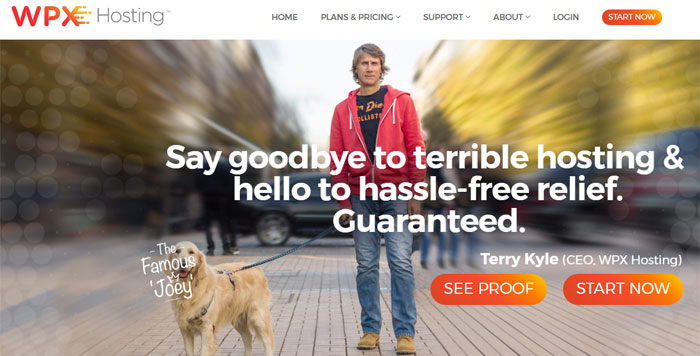 WPX Hosting
WPX offers Managed WordPress Hosting at an affordable price. Their plans start at $24.99 per month, and for this you get 5 websites, 24/7 live chat help, 10GB of storage, 50GB of bandwidth, and a 30 day money back guarantee.
They also offer up to 5 free site migrations with their most basic plan, as well as full SSD, 14-day backups, email hosting, and 1-click WordPress Installation.
In addition to their basic plan, they also have two other plans (their Professional and Elite plans) that offer even more bang for your buck. Their Professional plan will cover 15 sites for $49.99 per month, and their Elite plan will cover 35 websites for $99.00 per month.
As you can tell, the prices for this managed hosting option are a bit higher than they are for some other companies… but you will quickly realize that you're getting a lot for your money. Cutting-edge technology, combined with awesome customer service, more than makes up for the slightly higher price tag where WPX Hosting is concerned.
If you're looking for quality that you can afford, then WPX may be the managed hosting service for you.
Our Review
Host With WPX
WPEngine

WPEngine is a premier managed WordPress hosting provider that offers a range of different plans to meet the needs of any business – regardless of its size. It has plans ranging from the Personal Plan, for $29 a month, to the Business Plan, for $249 a month. Here is what you can expect to get from their Personal plan, which is their most basic (and least expensive) offering.
If you need something even bigger than their biggest listed plans, you can talk to the company about their Premium and Enterprise grade plans as well. WPEngine has made some pretty significant inroads in the WordPress hosting business, and some pretty big-name companies have chosen them to host their busy, popular business websites. Some of these companies include Thomson Reuters, Warby Parker, Readers Digest, PBS, Instacart, and more.
In addition, WPEngine puts up some pretty impressive global stats for their hosting services. 5% of the online world is said to visit a site powered by WPEngine at least once each day, and that is definitely nothing to scoff at. 500,000 total digital experiences are powered by WPEngine as well, and they block 2 million or more attacks for their customers every day with their security measures and features.
If you are looking for a site that can offer you a lot for your money and provide you with premium-level service and support, then WPEngine is most certainly a company to look at.
Our Review
Host With WPEngine
SiteGround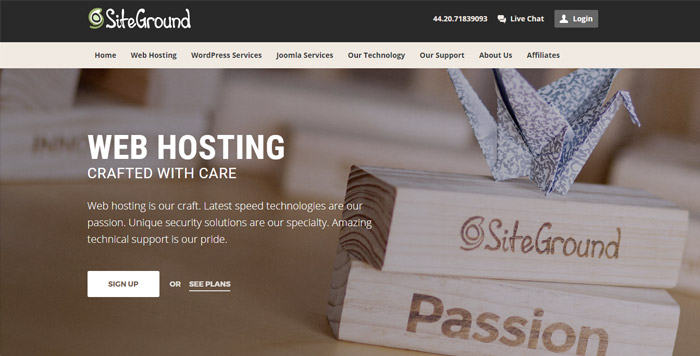 SiteGround is one of the most highly rated WordPress hosting services on our list, and for good reason. They have a StartUp Plan that can be purchased for as little as $3.95 per month, though the real treasure is their GoGeek plan, which offers you a ton of features for the inexpensive price of just $11.95 per month.
Some people doubt whether or not SiteGround is actually a managed hosting company, mostly because their rates look more like the rates you would find with a shared hosting company. But, while their servers are shared between several sites, you can be sure that this is a managed WordPress Hosting solution that is offering incredible value for the money!
Here are some of the features that you can expect to see with our favorite plan on SiteGround, the GoGeek plan.
Many companies are calling SiteGround the 'best of the best' for managed WordPress hosting, and we cannot say that we disagree. There are certainly other good options out there, but SiteGround offers a level of quality for a price that is difficult to beat.
If you're looking for exceptional quality and don't want to mess around with a less effective, more expensive option, then this may definitely be the service for you!
Host With SiteGround

Inmotion Hosting
InMotion Hosting offers what they call 'A managed platform optimized for WordPress,' for the super-inexpensive price of just $5.99 per month as a launch price. Though this package is super cheap, we actually really like what the Pro Package looks like, and feel that you get more bang for your buck with that one.
The managed WordPress hosting options offered by InMotion have a lot going for them. They are speed optimized, and come with free SSD storage, PHP 7, OptimumCache, automatic backups, and SSL. Updates are managed automatically, so you won't have to worry about it. Plus, you also get a 90 day guarantee, you get to use any plugins you wish, you get a free domain, and you even get free themes that you can use to design a new site from scratch.
InMotion is also well known for providing excellent dedicated hosting options for bigger sites… which is awesome!
Combine this with the fact that your website can launch in under an hour, and is fully supported (both for design and hosting support) by the InMotion Support team, and you have the makings of a managed hosting service that is certainly hard to beat.
If you're looking for a service that is perhaps built a bit more for premium level service, but want a better guarantee and some super price-friendly features, then InMotion Hosting just may be your optimal choice!
Host With InMotion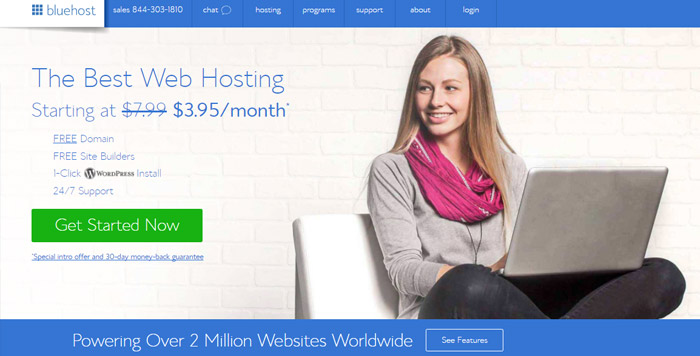 Bluehost
Bluehost says this about their Optimized WordPress Hosting service…
"We're turning our passion for WordPress into the most amazing managed platform for your WordPress websites ever."
And as it turns out, they might be right about that! Their plans start at just $19.99 per month, and you get a wide range of features for the price. This is the WP Standard Package, and it actually packs in a lot of value for the cost.
You can also expect to get enhanced cPanel, SiteLock CDN and SiteLock Pro, and Free SSL Certification. Bluehost has optimized their platform to be extremely fast as well, so you can expect a lot of power and 'unprecedented performance' from their servers. They also include a lot of built-in tools to make the process simple, and security is also reliable and powerful, thanks to powerful SiteLock features that you gain access to from the first day of service.
If you're looking for a hosting service that is both well-known and tried and tested in the industry, then you really can't go wrong with Bluehost – especially if this is your first WordPress site and you need a simple hosting service to help you break the ice.
Our Review
Host With BlueHost

Pressidium
Pressidium claims to offer 'the world's most reliable, secure and scalable managed WordPress hosting,' and they just might be correct (or at least, nearly so!).
They offer a wide spectrum of available plans, ranging in price from $42 a month for the Personal Plan, to the much larger $500 a month Business Plus Plan. As you can probably realize, Pressidium is charging quite a bit more for their services than some of the other contenders on this list. So what are you getting for the extra money?
These are just a few of the features that you can expect from Pressidium for their entry level plan… but their service also offers a lot more that doesn't immediately meet the eye.
Pressidium also offers some very large, complex plans… making them a top-tier WordPress hosting service that makes them much better suited to large-scale corporate or business needs. While you can use Pressidium on a personal, small-scale level, it really shines when you start racking up the bigger numbers.
Reliability, security, speed, performance, and a perfected user dashboard are the popular hallmark pieces that make this service worth the price. If you're looking for premium level service with true (and massive) scalability potential, then Pressidium may be the perfect option for you.
Host With Pressidium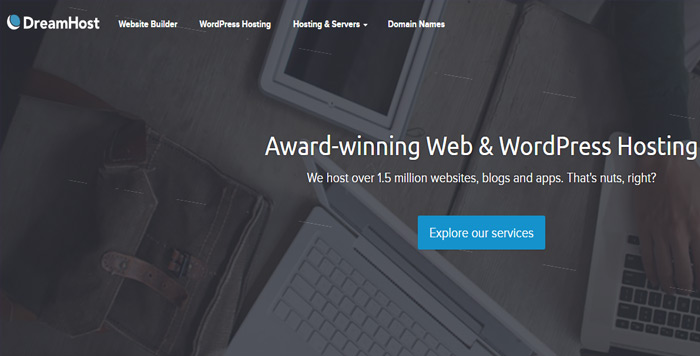 DreamHost
DreamHost offers a range of features that new and experienced WordPress users alike will come to appreciate. Here is just a small sample of some of the more prominent selling-points of the DreamHost managed WordPress hosting service…
DreamHost offers a very affordable shared hosting service for just $7.95 per month… but their managed WordPress hosting service, priced at $16.95, is what we liked the best. They call this service 'DreamPress,' and it is a fully-managed platform that you can use to 'set it and forget it' where managing the hosting settings is concerned.
This service is more than 5x as fast as DreamHost's shared hosting, comes with complimentary Jetpack Premium (which gives you advanced backup options and security protection), and scales with your site's needs to handle larger volumes of traffic during spikes. It also does this without imposing bandwidth caps, which is awesome.
The service is also user friendly, designed for optimum performance (featuring multiple layers of caching and isolated server resources), and comes with full-time support from specialists who can help you through online chat, through a ticket system, or even over the phone.
If you're looking for a top-notch managed WordPress hosting service, and don't want to waste money on a service that isn't going to deliver true quality, then DreamHost is not just an affordable option… it is also an option that will do a great job with little trouble!
Host With DreamHost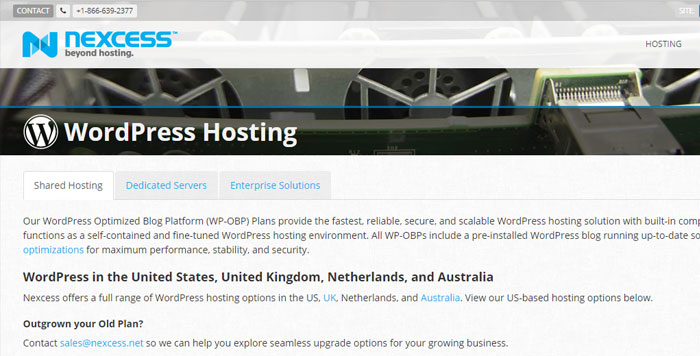 Nexcess
According to their official website, Nexcess says that their WordPress Optimized Blog Platform Plans 'provide the fastest, reliable, secure, and scalable wordPress hosting solution with built-in components.' They offer a huge range of features that definitely make their service a contender in our top-hosting-providers list, with these examples being just a sample of what they offer…
With their '100' Shared Hosting plan (this is managed hosting, but on a shared server), you will get 10GB of disk space, a spot on a Dell Enterprise Server, 9 secondary domains, 24 GB DDR3 1333Mhz RAM, 150 GB/mo of Bandwidth, E-mail hosting included for free, and W3 Total Cache.
All of this will only cost you $11.95 per month, which is awesome. They also have even bigger plans that are priced at $41.95 per month and $141.95 per month, and these offer even bigger incentives and deals… though, to be super honest, we still liked the looks of the lower-cost option, especially for startups and personal sites.
The service has gotten some awesome reviews, and seems to be doing a lot of the right things in the market. They are a definite contender for your business if you are looking for a serious WordPress hosting service, and should most certainly be on your list of sites to check out before you commit to an option for your WordPress site.
Host With Nexcess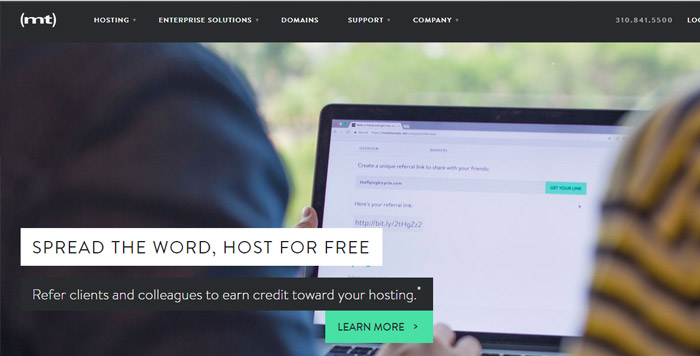 MediaTemple
MediaTemple's managed WordPress hosting service is said to be "The world's most popular website platform combined with industry-leading performance and support." And in pretty much every sense of the word, they may be (mostly) right!
The US-Based MediaTemple support team is available literally 24/7… and can be reached by Twitter, phone, chat, or even support request via their website. Plus, your customer representatives will literally be WordPress experts… not just 'hired help' like you can tend to find on shared hosting platforms.
Other features include easy site migration and setup, automatic core updates, site staging and cloning, 30-day backup and restoration, developer tools, security monitoring, customizable themes, and more.
MediaTemple is also giving customers scalability by offering a Pro version of their services as well. This package costs $60 per month, and packs in a lot of extra value for the money. They even offer add-ons that you can purchase separately to make your project more unique. Additional security features, extra sites, extra storage, and G-Suite collaborate apps are all options that you can make use of.
If you're looking for serious managed WordPress hosting and don't want to spend a ton of money in the process, then MediaTemple might be an awesome site for you to check out.
Host With MediaTemple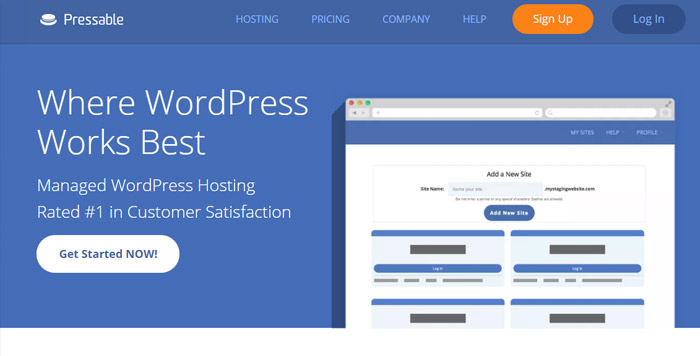 Pressable
Pressable works with the catch-phrase 'Where WordPress Works Best,' and says this about their service on the home page of their website…
"Managed WordPress Hosting Rated #1 in Customer Satisfaction."
Granted, Pressable may not be one of the better-known hosting services, but they certainly boast a wide range of features. Here are just a few that they offer to their WordPress customers…
Pressable also gives you access to several different types of plans, priced at $20.83 per month, $37.50, per month, and $75.00 per month. You also get the following with every plan you sign up for: CDN, Free SSL Certificates, Jetpack Premium, dedicated WordPress support, Staging and cloning, Collaborator Access, Server-side optimizations, SFTP Access, Caching, Managed Upgrades, and malware scanning and removal.
With all of that being said, it seems to go without saying that Pressable is offering a lot of value for the cost. They also have quite a few other features that users can look forward to, a positive reputation online, one of the fastest WordPress hosting services online, and a few other plans that offer even bigger packages for more advanced businesses with bigger needs.
If you're looking for a premium WordPress hosting service and don't want to waste your time with companies that don't have a proven track record, then Pressable should probably on your list of hosting sites to check out.
Host With Pressable
3 Fastest WordPress Hosting Providers
Speed is obviously a super-important factor when it comes to WordPress Hosting – and for good reason. You need your site to operate as fast as possible. Slow response times can get frustrating for visitors, and can drive your numbers down.
For best results, you should make sure to choose a hosting service that is not just 'kind of' fast. In an ideal world, you want service that is going to rival the fastest out there. So we went ahead and did a speed test on our 10 favorite managed WordPress hosting services, and this is what we came up with.
To perform this test, we used loadimpact.com. Load Impact provides instant cloud-based load testing for developers, and makes it super easy to test website load speeds without actually gaining access to the sites themselves. All you need is a URL, and you can test the speed of any WordPress site on the web.
Here are the 3 hosting companies that stood out the most.
#1. WPX Hosting
WPX Hosting says on their site that they are dedicated to providing 'superior page loading speeds,' and it seems that they've done the trick! Brand new high-spec SSD servers, under-loaded with sites, may be to blame for this.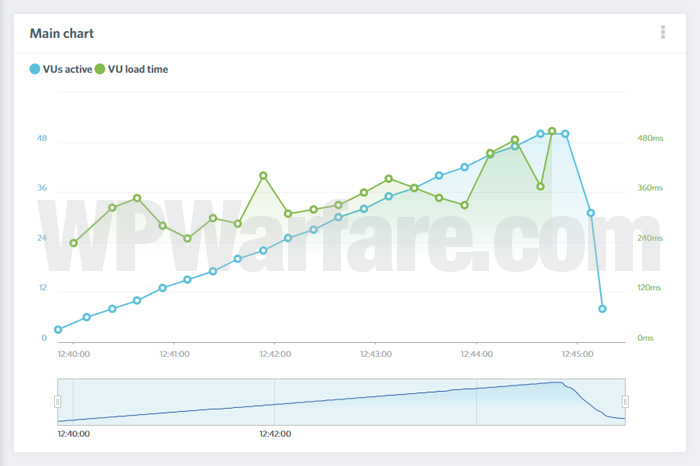 Our  Demo Site Speed Test With Pingdom with WPX Hosting
| | | | |
| --- | --- | --- | --- |
| Test Location | Load test 1 | Load test 2 | Load test 3 |
|  Dallas, USA | 0.51s | 0.60s | 0.50s |
| Sweden, EU | 1.12s | 1.20s | 1.20s |
| Melbourne, AU | 3.30s | 4.80s | 3.72s |
#2. WPEngine Hosting
WPEngine was specifically designed to provide WordPress hosting that would be scalable. Their caching mechanism was designed to reduce server load, and they operate the front-end under an intense set of rules that they constantly audit to make sure that they are getting the best loading times possible.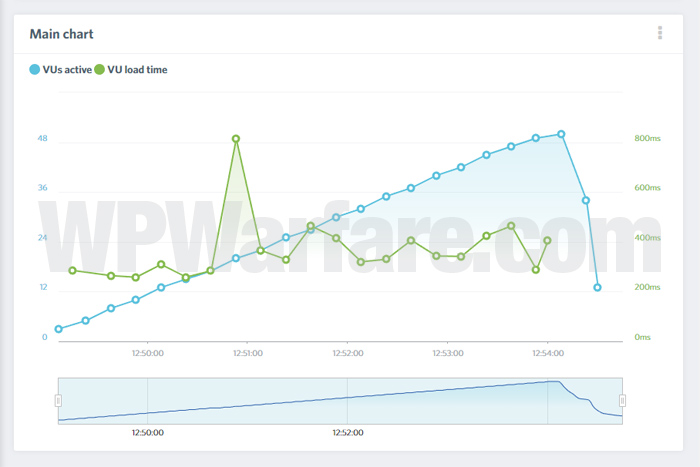 Our  Demo Site Speed Test With Pingdom with WPEngine
| | | | |
| --- | --- | --- | --- |
| Test Location | Load test 1 | Load test 2 | Load test 3 |
|  Dallas, USA | 0.31s | 0.40s | 0.40s |
| Sweden, EU | 1.90s | 1.05s | 1.23s |
| Melbourne, AU | 4.72s | 3.96s | 3.60s |
#3. Pressidium
This hosting service uses dedicated systems that are built with high availability and load-balanced architecture. They won huge awards in 2015 and 2016 for delivering top tier WordPress hosting performance, and they show no signs of slowing down.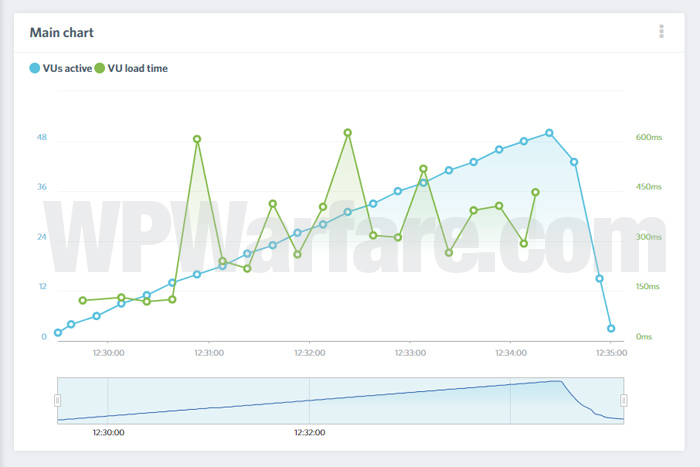 Our  Demo Site Speed Test With Pingdom with Pressidium Host
| | | | |
| --- | --- | --- | --- |
| Test Location | Load test 1 | Load test 2 | Load test 3 |
|  Dallas, USA | 0.68s | 0.61s | 0.61s |
| Sweden, EU | 2.10s | 1.55s | 1.43s |
| Melbourne, AU | 4.44s | 3.70s | 3.75s |
FAQ's About WordPress Hosting
Q: The difference between shared hosting and managed hosting for WordPress?
A: The basic answer to this question is that shared hosting is 'regular' hosting for any type of website, while managed WordPress hosting is hosting specifically dedicated to WordPress.
Q: Why are some types of managed WordPress Hosting also called shared hosting?
A: This can be a bit confusing, but there is a difference. Managed hosting is also technically shared hosting, because it is not dedicated hosting. So really, you are looking for either hosting that is managed for WordPress, or hosting that is not. All hosting, other than dedicated hosting, is shared… but for short, a lot of people call unmanaged (regular) hosting 'shared hosting,' or 'regular shared hosting.'
Q: What is dedicated hosting?
A: Dedicated hosting is a type of hosting where your entire website gets its own server. You do not have to share this server with anything. This presents a number of very prominent technical advantages, but comes at a much greater monetary cost.
Q: Who would tend to be more interested in managed WordPress hosting?
A: Generally, since managed hosting is more expensive and offers a range of technical advantages, it is more popular with businesses that have growing amounts of traffic. Individuals who want to run a WordPress site on a budget generally don't benefit a lot from managed hosting, as the cost can quickly reduce the upsides if the site is not making the investment worthwhile.      
Q: What is the best managed WordPress hosting service?
A: Any of the hosting services in our top ten list are going to do a good job for you. If speed is important to you, then WPX Hosting, WPEngine, or Pressidium are going to be your best options. If price is the biggest factor, then you may want to review prices and go that route.  
Q: Why is site migration important?
A: When you move your WordPress site from one host to another, you can be in danger of experiencing downtime. Sites that help you with site migration can often curb this risk and provide support.
Q: Is choosing the right WordPress Hosting service important?
A: Yes. Migrating after the fact can be difficult, and it can sometimes be difficult to get out of pricing agreements as well. So do your research and choose wisely.
We update pages as this every 3 months so do come back to stay up to date with the latest information about WordPress Hosting and much more.