Last Updated on by Vairo Kremanis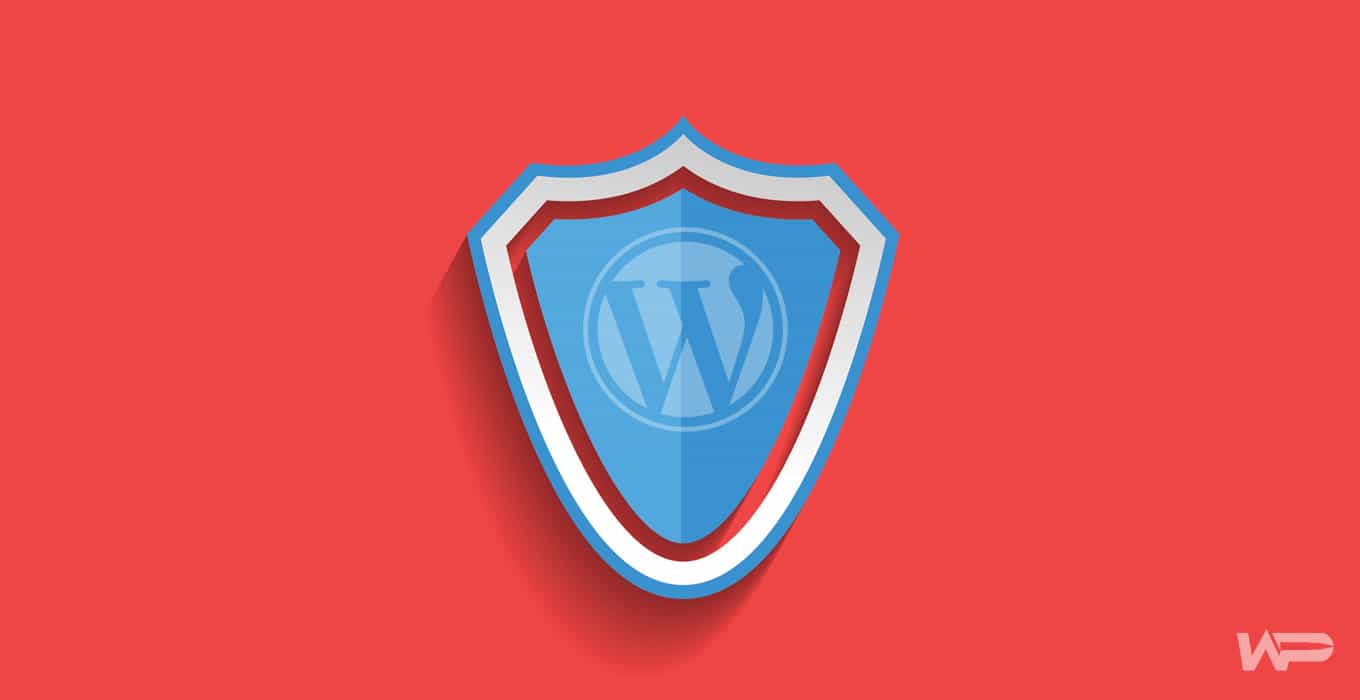 Imagine spending years of work cultivating a community for a blog or business website.
Maybe you've developed a forum, membership website or online magazine. Readers or member customers come from all over the world, and you've created a brand that's made you money, and will hopefully continue to bring in a solid cash-flow.
Then, one day, it happens.
Your site goes down completely. Someone hacked into it and damaged your source code.
How do you resolve this problem? Could you have done anything to prevent the disaster?
The simple answer is yes, you can definitely prevent an attack. How? With a quality security plugin for WordPress.
Why Do You Need a Security Plugin for WordPress?
Dismissing security vulnerabilities on WordPress is similar to how many people don't like going to the dentist. It doesn't often seem like a necessary task, but once your mouth starts hurting it's going to be a pain. Not only that, but the costs of going to the dentist for a more severe procedure are much greater.
The same goes for a WordPress site that gets hacked. Therefore, take a look at the following potential security problems that could happen with your WordPress site. The most common of all is a brute force attack, but with all of the coding, plugins and customizations you make, every change potentially opens up more chances for bots and individuals to gain access to your site.
What are some areas of concern?
FTP vulnerabilities
Database weaknesses
Computer weaknesses
Important file security (like wp-config and wp-admin)
Plugin vulnerabilities
File permissions
Theme coding problems
Server security loopholes
Weak passwords
Out of date WordPress files
Remember, You're Never Completely Secure
No plugin is going to make your site 100% secure. However, choosing one or two of the following plugins gets you a little bit closer to rock solid protection.
Some of the plugins below cover the majority of vulnerabilities we talked about above. You can also pick and choose plugins that focus on more niche areas of security. For example, VaultPress assists with backups, file permissions and database weaknesses, but it's also not a bad idea to try something like Clef for two-factor authentication, along with a solution for preventing brute force attacks.
Now that we've understood how your site can be attacked, and how the plugins help prevent attacks, keep reading to learn more about the best security plugins for WordPress.

It doesn't matter what list you look at online, most of them include the iThemes Security plugin. It was previously called Better WP Security, but as popularity has grown, the branding and feature set has improved as well. The whole point of the iThemes Security package is to improve your website security with 30 different tactics.
It's one of the best reviewed plugins out there, and we particularly enjoy it because you don't really have to go out and get many other plugins for security. Some basic features are included with the free version, but it's a wonderful value, at $80 per year, when you upgrade for the Pro Version.
What are the primary features from this security plugin for WordPress?
Two-factor authentication
WordPress salts and security keys
Scheduled malware scanning
Password protection and expiration
Google reCAPTCHA to block brute force attempts and spammers
A file comparison tool to see if a file change is malicious
A user log to figure out whether or not a user is trying anything suspicious
A widget that lets you ban users and run system scans directly from the dashboard

VaultPress runs off of subscriptions, so it's going to cost you at least $99 per year. That's not a huge price to pay for the ultimate security, considering you receive real time backups, security scanning that's automated and the best support you can find. Two plans are available: Basic and Premium.
If you opt for the basic plan, you'll gain access to features like spam protection, daily backups and automatic restores. The restores are particularly helpful because you may not even notice that something was wrong with your website. The 30-day backup archive ensures that your most recent content is restored, while the easy site migration comes in handy for those who are trying to transfer content from one site to another.
What are the primary features from this security plugin for WordPress?
Malware scanning
Automated threat resolution
Safekeeper support
Site migration that only takes a few minutes
Spam protection and real-time backups that keep your site up to date at all times

The All in One WP Security plugin is all about building a firewall to block out spammers and users who are trying to take advantage of your database and files. It's one of the simplest options you can choose from, so we often recommend it to people who are not going to be comfortable with tons of features in the dashboard.
The plugin constantly checks for website vulnerabilities, and it uses WordPress best practices to resolve any problems that arise. One of the main reasons we enjoy this security plugin is because it uses a points system to indicate how well you're protecting your site.
What are the primary features from this security plugin for WordPress?
Tools for detected weak passwords and usernames
Fights off brute force attacks
It gives you a list of users who have been blocked from your site
Allows you to add a captcha to the login system
Manual approval of user accounts is possible
Schedule automatic backups and email notifications when these occur
The plugin creates a firewall around your most important files, while also identifying the files that are at most risk

From brute force attack protection to WordPress database backups, the BulletProof Security plugin has some impressive features for locking down your website and ensuring that no suspicious activity occurs. A Pro version is provided for a fee, yet we're pretty comfortable telling you that you get just about all the tools you need with the free solution.
The regular plugin offers options like a one click setup wizard and firewall security protection for keeping intruders away from your .htaccess file. Login security and monitoring is one of the more crucial parts of the plugin, while the database backups are done manually or automatically. Along with security logging, a frontend maintenance mode and a theme skin changer, you can't go wrong with this one.
What are the primary features from this security plugin for WordPress? (Some of these are in the pro version.)
Quarantines of threats and auto-restore features
Real-time file monitoring so you don't have to do this manually
Automated white listing
Idle session logouts
PHP and HTTP error logging
16 mini plugins for additional security
A beautiful dashboard status display
File locking so some users only have the ability to read the files

Wordfence comes into play for preventing hacks and malware. The plugin is billed as the most downloaded security plugin on the market, and the reviews reveal that most of these customers are extremely satisfied. We like it mainly because when you put Wordfence on your website you don't have to go out and get another plugin for other features.
The premium packaged goes up to about $4.92 per month, yet it's a small price to pay for the overall value. Wordfence covers areas like firewalls, login security, scanning, multi-site security and more. The caching features are a huge bonus for those who are interested in speeding up their sites as well.
What are the primary features from this security plugin for WordPress?
The plugin comes with a free WordPress security learning center
See all traffic in real time
Learn where all of your threats originate from
Monitor your disk space to see if a bot is attempting to overload your server
Monitors your site to keep out fake Googlebots and malicious scans from hackers and botnets
Scans core files for malware and phishing URL's, heuristics of backdoors, trojans, suspicious code and other security issues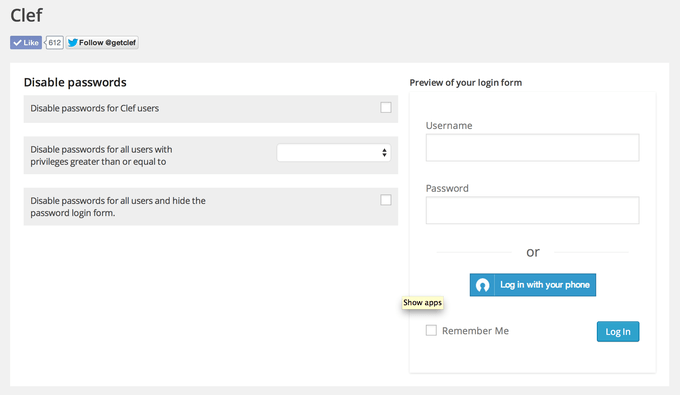 Sometimes all you're looking to get started with is a simple two-factor authentication plugin. These are essential for preventing unauthorized logins, since all users must punch in a password as well as a second code that is generally sent to a cell phone. However, one feature is unique to the Clef plugin: It doesn't require any passwords or tokens. It works with a tool called Clef Wave, where you simply pick up your phone and scan a "wave" code on your computer. This still makes you take out your phone, but you don't have to remember any passwords.
USB drives and security keys are commonplace for these two-factor authentication plugins, but the Clef plugin removes the need for those. This unique cryptosystem generates virtually unbreakable and scannable codes that require no memorization whatsoever.
What are the primary features from this security plugin for WordPress?
Stores an encrypted key for scanning
You must use two of the three authentication options: Your phone and a fingerprint or scan
All passwords are disabled on your WordPress site, leading to a less frustrating, yet more secure experience
Shortcodes are provided for quick access to your authentication on the frontend
Internationalization and localization support comes along with the plugin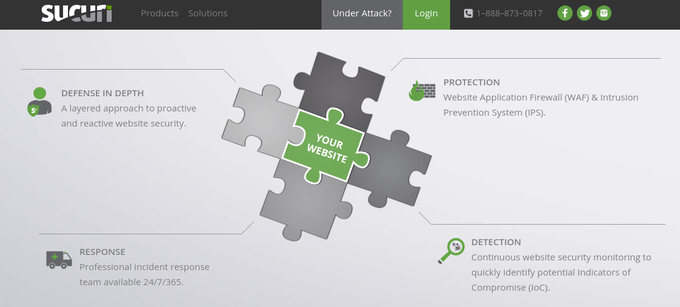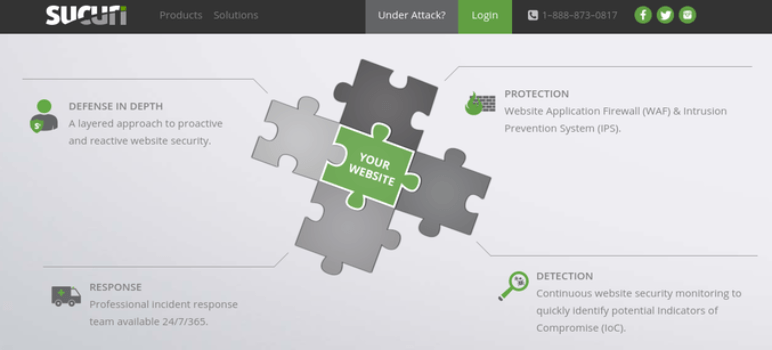 Sucuri Security has yet another strong security platform, with antivirus, firewalls and enterprise solutions. The detection features continuously monitor who is accessing your website, while professional incident response comes in handy for those who actually get attacked.
Every Sucuri customer receives an SSL certificate, and the advanced website protection proactively mitigates attacks against a website. The paid plans start at $16.66 per month.
What are the primary features from this security plugin for WordPress?
Remove malware automatically
Clean out hacks
Stop hack attempts before they happen
Prevent DDoS attacks
The plugin monitors all blacklists to see if an IP is listed as a problem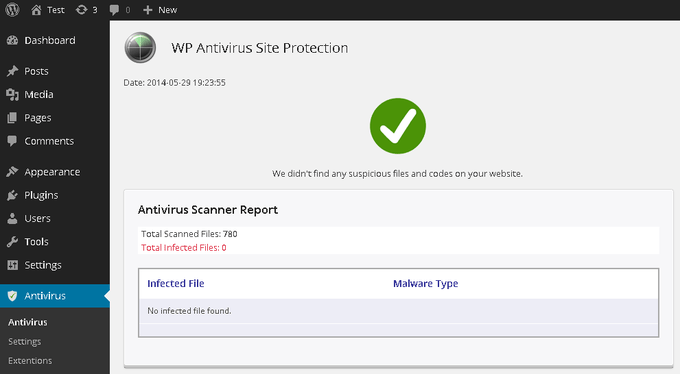 The WP Antivirus Site Protection plugin adds quite a bit of security to your existing site, using server-side scanning and deep website scans. Virus and malware detection is packaged into the plugin, and if any of these threats are affecting your site they will be removed.
What are the primary features from this security plugin for WordPress?
Each file on your website is scanned consistently
A virus database is kept and updated each day
Malware quarantines and removal features are offered
Security reports are listed on the dashboard
Alerts and notifications are sent through email
You can also upload suspicious files to a site that lets the experts evaluate them

Google Authenticator is the most popular two-factor authentication system out there, but we still think the Clef solution is more clever. That said, if you're looking for a tried and true setup, the Google solution may be right for you.
Choose from multiple two-factor options, such as text, email, phone call QR code or push notification. The two-factor authentication can be authorized for certain users, while you could also simply deploy it for the entire database.
What are the primary features from this security plugin for WordPress?
All types of phones are supported
Alternative login methods are included if you lose your phone
User behavior is monitored, along with location and time of access

The simplest of all the plugins on the list is the Brute Force Login Protection plugin. It uses .htaccess to prevent brute force attacks, which are the most commonly used by hackers.
We like the plugin because it's completely free. You also have the option to donate to the developer if the plugin has helped out your business in any way.
What are the primary features from this security plugin for WordPress?
Limit the number of login attempts
Block or unblock IP addresses
The system informs the users on how many more attempts they have to login
Customize the failure message that shows up for users
Conclusion
So, which one of these security plugins for WordPress is best for you situation? I like the Wordfence plugin for an all-around protection plan, but some of the other solutions may work better for your budget. The Clef plugin is one of the most unique security options I've seen, so if you hate remembering passwords, it's definitely worth a try.
Other than that, each of the plugins above have something to offer. Feel free to give them a try and let us know in the comments if you have any experience with them.