Last Updated on by Vairo Kremanis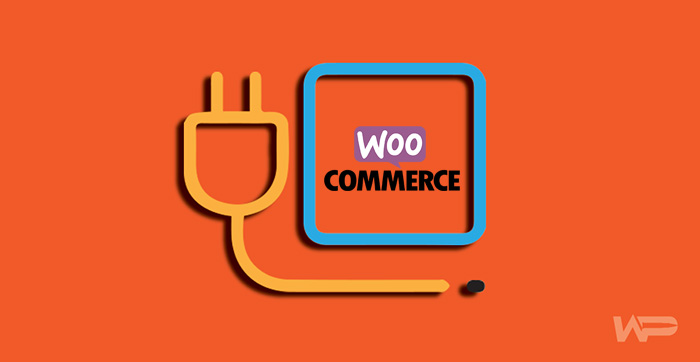 It's always been a wish to make the best out of one's eCommerce website while you still can and with all the available resources you can possibly lay your hands on. It's no news that there are several ways to go about improving one's website and in doing so, you are also increasing your conversion rate, which you can agree is much-needed.
Among all the ways to improve one's WooCommerce website for the better are WooCommerce extensions. Statistically, there are over 330 WooCommerce extensions on WooCommerce.com and over 1000 on WordPress.org and ostensibly more than enough on other third-party stores. This signals that you have a plethora of WooCommerce plugins to choose from and it still gives you the same desired outcome, more revenue.
However, the question remains as to why do you need WordPress plugins if WordPress is as impressive a platform as they say?
That is, indeed, a great question that will get you racking your brain every now and then. Well, you don't need all WordPress plugins or extensions to make a great business website, just select a few genuine ones that will help you take your business website to a mind-blowing level you've always wanted.
Before we explore the best WooCommerce extensions, let's first quickly look at what WooCommerce means.
WooCommerce is a free eCommerce extension that allows you to sell anything, anywhere. It is beautifully built to integrate uninterruptedly with WordPress. Just like WordPress is the best CMS to build a website with, WooCommerce is the world's favourite eCommerce solution that gives both store owners and developers complete control over their websites.
The below extensions will help add new features and a new look to your eCommerce store and will help you grow your business at a substantial rate that would wow you. In this article, we have hand-picked 7 best WooCommerce extensions to power up your website in 2018.
So let's explore!
The Best WooCommerce Extensions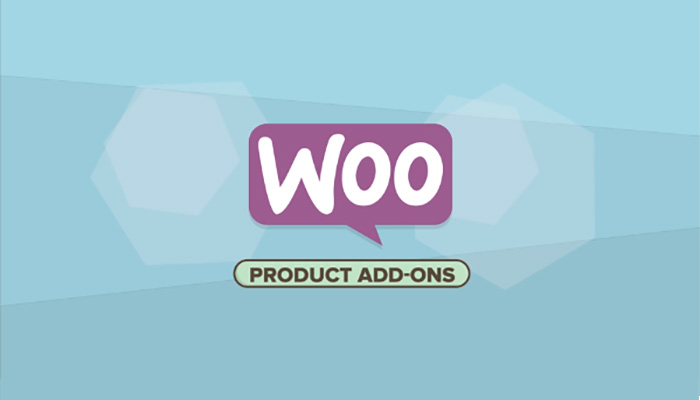 This is undoubtedly one of the best WooCommerce plugins that you will find so amazing to improve your website. It offers your customers the chance to buy products from your store in the way they want and it costs around $49 for a single website. The rights it grants your customers are as follows;
Right to customize their products by using drop-downs, check-boxes
Ultimate options to select gift messages, donations, laser engraving, or any other customization on the product purchased.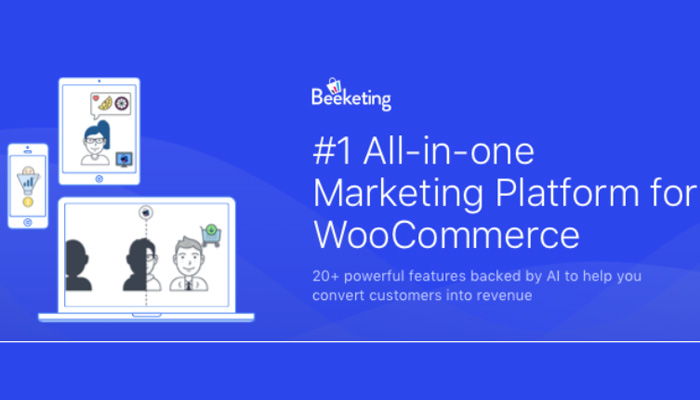 Conversion rate optimization has been a major area many store owners struggle with so why don't you learn about it and make it an advantage your store has over other stores. This plugin is a great add-on to your website and as one of the best automated sales and marketing plugins, it can help you boost your site's conversion rate. Some of the features included in this plugin are;
Sales Pop: just like having a review to show as proof of good work and competence, it shows a list of recent sales to give your customers a proof of proficiency.
Mailbox: It helps send personalized follow-up emails to customer
Recover Cart Pusher: Allows you to automatically send push notifications for abandoned carts, thus, helping you retain genuine and loyal customers.
It also allows you to add quick Facebook chat, exit pop-ups, sales countdown and much much more.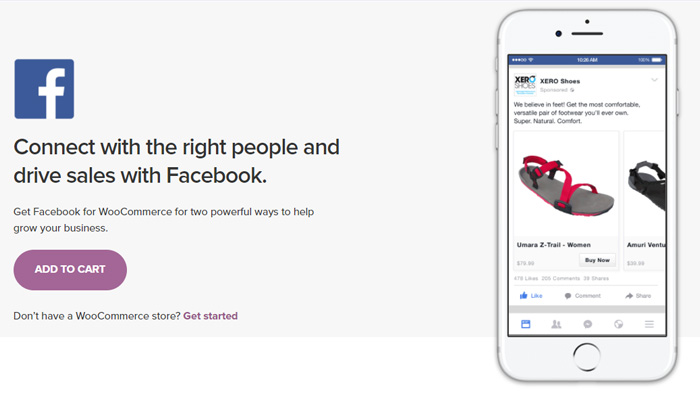 Just like the name states, Facebook WooCommerce is one of the popular free plugins designed by Facebook and handled by WooCommerce. You might be wondering how this improves one's business, it so does in two ways via Facebook Ads Extension and Facebook Shops on Pages;
Facebook Ads Extension: Through the Facebook ads extension feature you will be able to find new customers as well as build a long-lasting relationship with the existing ones, leading to more leads and a higher conversion.
Facebook Shops on Pages: Through this feature, you can easily showcase your products on your Facebook Business Page, thus improving its visibility which will help boost sales.
Also, this extension does more than publicizing your products on Facebook, it might also redirect people to your website or prompt them to install an app thus increasing your website's traffic.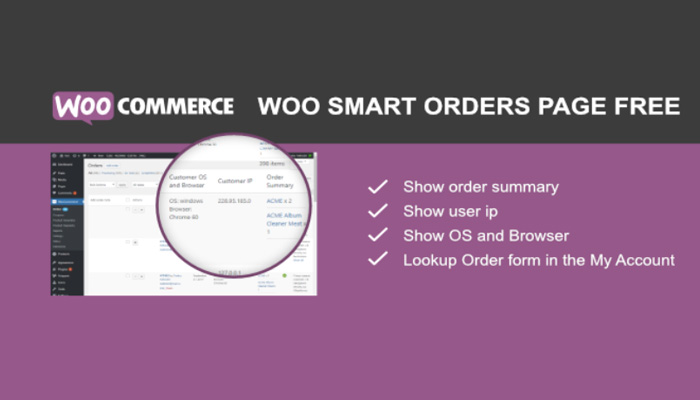 This is a simple plugin that allows you to customize your WooCommerce Orders page. It comes with some amazing features such as the option to enable/disable additional columns, reorder option on the order page, option to combine more than one order, custom order status and more.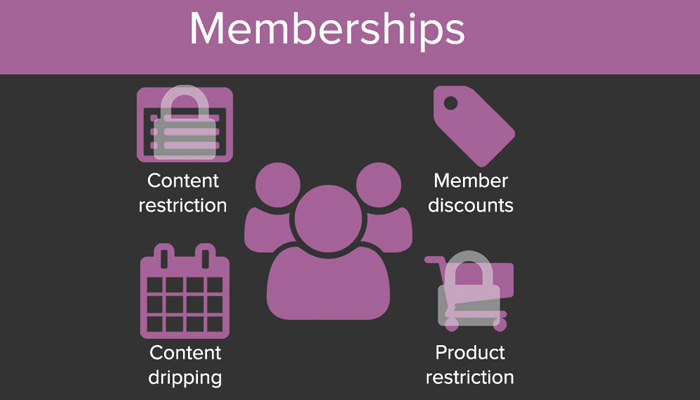 Looking to provide some special offers only to the people who is a frequent buyer on your store? Then this plugin is just for you. It is one of the best WordPress Membership plugins and while it doesn't come for free, its benefits outweigh its price, so go for it!
A loyal customer should always be rewarded with discounts and free gifts. It is what every customer expects from the store they purchase products from and as such, by offering coupons and discounts on selected products you are not only rewarding your customer's loyalty but you are also encouraging them to shop more frequently.
This plugin allows you to create an entire membership system effortlessly. It makes it easy for you to track information and helps simply communication with members. Additionally, it also allows you to provide exclusive perks to members-only, by restricting access to content/product for non-members.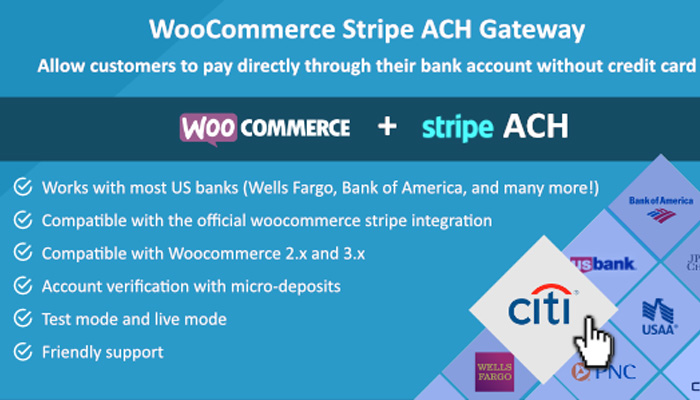 Priced at $69, this easy to use and mobile-friendly plugin will help enhance the payment system of your eCommerce site. It works effectively with most of the US banks. With this plugin integrated into your eCommerce site, you can offer direct bank payment options to your customers. Plus, auto refunds can be managed through ACH stripe and plaid.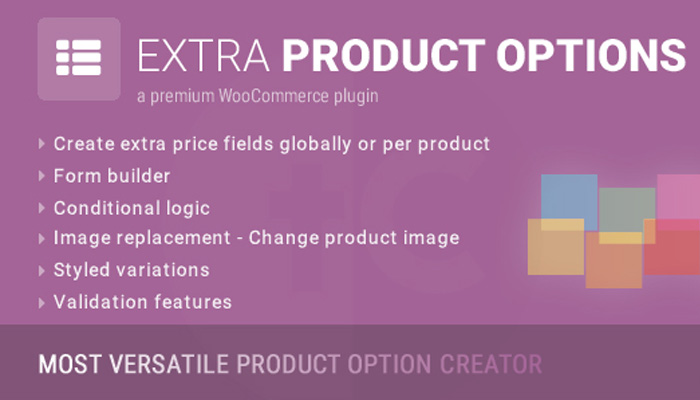 This is the 7th on my list but, trust me, this is equally as essential as the ones listed above. WooCommerce Extra Product Options extension adds conditional logic to the product options on your eCommerce store, more importantly, it provides a pricing option in the eCommerce store for the customers to choose from.
This brilliant plugin also offers extra styling for radios and check-boxes which makes it a must-have because it could work hand-in-hand with the Product Add-ons for WooCommerce plugin. Considering this much-needed benefits it is capable of providing, coughing up around $24 to get this plugin for your website is a great deal.
Conclusion
I hope, with this article I have been able to help you choose the best WooCommerce extensions to power your website for 2018. WooCommerce is the best platform to use when it comes to building a top-notch online store and these extensions just add on to its overall appeal making it all the more effective.
Nirav Dave is the CTO & Co-Founder at Capsicum Mediaworks, a digital agency based out of Mumbai, India that specializes in all things Web Design & WordPress. He Worships WordPress and Loves to read anything and everything about this exceptional CMS.