Last Updated on by Vairo Kremanis

WordPress was released on May 27th, 2003. Since then, it has gained a tremendous niche in web development industry as one of the best open-source content management systems. Today, its prominence reached to such heights where nearly 26.4% of the total top websites are based on this platform.
Users fundamentally consider it a content publishing tool which has now expanded its scope as a website designing platform. WordPress plugins are the best thing users love about it. The role of WordPress plugins is vital as they have the capability to extend the usefulness of a website. You may search and install various plugins that you think will help your website to be a highly-functional WP solution to meet specific business requirements.
On WordPress.org or other online platforms, you can find thousands of plugins that are already developed and stored in the specific directory. These are free to use. Besides, you can also get paid plugins if you want something exceptional for your website. There is also a facility of having customized WordPress plugin development which you can get from a trusted WordPress web development company.
It's not that you cannot manage WordPress websites on your own. You can make it possible by knowing a few crucial facts about WordPress plugins.
Use and Integrate Plugins With Other Tools & Platforms
WordPress plugins generate the thinking that these are used for adding independent features to the solutions. But, this is not the complete truth as there are many plugins that have the potential to integrate the WordPress websites with other tools and platforms. In short, these functional plugins enable users to maintain the balance of the website with other platforms so that all the programs can run without any restrictions.
Plugins Can Be Picked From Various Online Destinations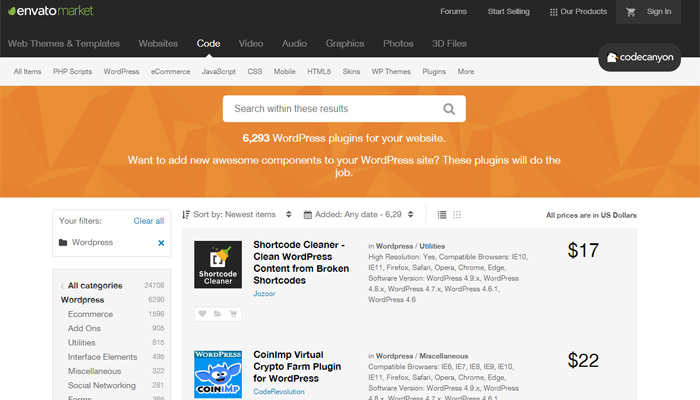 Many WP users have an impression that plugins can only be installed from limited sources like WordPress.org. It's not correct because today, WordPress developers have made their own community where they store many plugins developed to assist WP users. Users are free to avail any number of plugins from different websites and WP directories. They can pick any website to install plugins as per their popularity and reviews received by users. The plugins you find there may be premium but the charges often are not too bad. Therefore, you can count on these options to have distinct and customized plugin selection for your website.
Use Some Basic Plugins That Are Necessary For Every Website
You must be tired of thinking about which plugins to include? Get out of it and make yourself relaxed because, in WordPress directory, there are few basic plugins that are necessary for a common business website. When you go for WordPress web development, you will find recommendations for some mandatory WP plugins. These plugins make a website ready to run on all browsers. These plugins may include SEO plugin, shopping cart plugin (if planning for e-commerce website), security plugin, etc. So, don't make intense research on finding what plugins to integrate, rather use basic plugins to complete your website and only then explore options for more specific plugins that could further improve your site.
Premium Plugins Are Not Always Good
Most often, premium plugins are considered the best at all.  Sometimes, you can find better functions and features in a free to use plugin. Don't restrict yourself from thinking that premium versions are the best. They may charge a lot for the same service which can be availed for free elsewhere. You can become a part of WordPress community to gain utmost knowledge and genuine reviews about premium and free plugins.
Focus On Limiting Plugin Integration
It would be better to integrate a number of plugins if your website needs them. But, when you think, there is no use of integrating a number of plugins, you must ignore it. Unnecessarily extending the plugins in a website may lower the website performance. A website can't bear the load of so many plugins, thus may slow down your site. So, it is suggested not to focus on installing a number of plugins to extend resource list, rather try to use only important plugins that can give you optimum results.
Quality Over the Quantity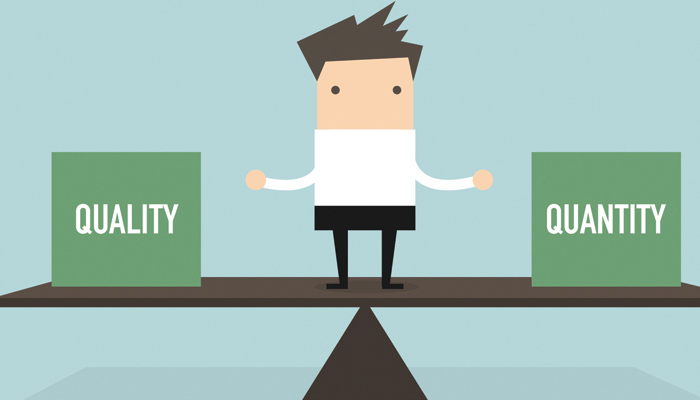 Like previous one, the same concept will be discussed here in this section. The concept states that quantity is not so important in the context of plugin installation. Instead of quantity, users should concentrate on the quality plugins only. So, be selective whenever you are going to choose plugins for your website. It will give you value for your efforts you have put while developing the website. Always pick plugins that enhance the solution and makes your site functional for a long time.
Keep All the Integrated Plugins Updated
Plugin update for a WordPress website is essential for better outcomes. Having plugins that provide superb functionality and security to the website is a plus point. These offer long-term benefits to the solution providing the plugins get updated whenever needed. If you still have some plugins that are outdated, these can impact the performance and security of the website. Don't compromise the quality of your business by not updating the existing plugins. For better results, you should update them periodically in order to ensure that they have the latest WordPress version.
Accurately Deal With Deactivated Plugins
Activated plugins should get updated on a regular time intervals. Besides, if your website has such plugins that have no use at all, then deactivating them is the best option. Large number of plugins slow down the website, hence it would be better if you deactivate the unnecessary plugins and release some space from the website. For security reasons, you can also remove those plugins you think are going to help your website in the future. It's up to you that how you want to deal with all the WordPress plugins.
Bottom Line
If you want to know more about WordPress plugins, you can conduct the search or take assistance from a professional WordPress plugin development company or developer. This will be of great use for you and your WordPress solution. But, don't forget to use the above-mentioned WordPress plugin facts in the hope of getting additional knowledge. Now, the choice is entirely up to you.