Last Updated on by Vairo Kremanis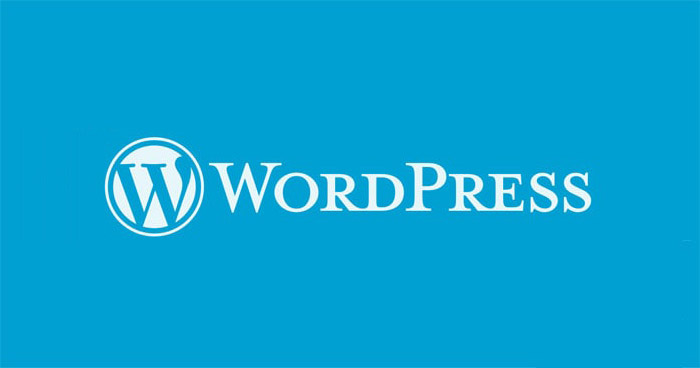 If you use WordPress, then you've likely noticed that it can sometimes be a challenge to find quality plugins that really fit with what you're trying to accomplish. You need your site to have a particular look, and you likely need your plugins to not only fit in with this look, but also to function the way you need them to.
WordPress Business Directory Plugins might seem like an easy kind of thing to find – until you try looking for them! The truth is, however, that the marketplace is flooded with them. And not all of them are created equal, either! There are a lot of plugins out there that simply aren't complete, functional, and/or even helpful.
So we have taken it upon ourselves to assemble a list of our favorite WordPress business directory plugins, in a hope that it might help our readers to find quality versions of what they are looking for.
So, without further delay, here is our list. We feel that each of these plugins deserve a place on this page, and explain why in each individual case. We believe that any of these would be a good choice… and while there are certainly more out there that we will be adding over time, this can get you started on the search for the right one for you!
GeoDirectory Business Directory Plugin

This plugin, created by GeoDirectory, is actually a free plugin on WordPress.org, which makes it a more affordable option for people who wish to work on their site without breaking their budget. This plugin comes with a wide range of features, is updated regularly, boasts 10,000 active installs, and has been tested with WordPress 4.8… making it completely up to date and ready for new sites, as well as those that have already been updated.
Here are the core features…
100% multisite compatible
Scalable to a global level for massive traffic
Rocket-fast performance
Built to work universally with any theme
Fully extendable with the use of hooks, so developers can build custom themes around it
If you are looking for a free option that will give you a range of outstanding features for a minimal monetary investment, then the GeoDirectory Business Directory Plugin might be the perfect tool for you! It even comes with over 15 widgets, a quick front-end submission form, built-in forms for user reviews, and a search feature that will allow your users to search via zip code or location name.
Sabai Directory Plugin For WordPress

This premium business directory plugin for WordPress is available for just $29 on CodeCanyon.net. Essentially, it was created to give WordPress developers the ability to create community-driven local business directories, not so different from pages like Yelp.com or Yahoo! Local. The plugin is filled with features, gives you the ability to add or claim new or existing locations, and even allows your users to post reviews with a 5-star rating system!
Here are some of the basic features of the plugin…
Fully responsive and flat design
Display your listings with the ability to switch between grid, map, or list view
Allow your users to search for listing by a variety of different methods… from category, to distance, to location.
Upload photos of listings quickly and easily
Multi-location support
Filter listings with custom fields, and do the same with reviews
If you're looking for a premium-level plugin that you can use to create a dynamic local directory, then this might be the perfect plugin for you. Whether your site is a travel site, a local site, a site for a non-profit or tourist organization, or whatever… you will certainly find a wide range of features here that you can use to make your WordPress business directory site as dynamic and user-friendly as possible.
Business Directory Plugin by D. Rodenbaugh

This free plugin, offered on WordPress.org, was designed to help you create a local directory, to help developers with starting a listing service for local providers, and to help build a Yelp-like business review site. The plugin is actively updated, and boasts over 20,000 active installs! It's also free, so this is another option that you may want to consider if you don't have a ton of money to dump into your WordPress directory right now.
Here are some of the vital features…
Form fields are fully customizable
Allow image uploads for listings, but also have the ability to limit the number of images based on the user's fee plan
All kinds of image options (drag and drop, thumbnail sizing, primary image settings, etc.) make customization easy
Host a free business directory, or accept payment for listings
Plugin allows you to accept payments through Authorize.net
If you're looking to monetize a local business directory, and create that directory with a WordPress plugin that won't break your budget, but that will still give you plenty of awesome features, then this is most definitely an option to consider. We haven't even started to list all of the options that this plugin comes with, so check it out if you need a free WordPress business directory plugin that will actually get the job done.
Web 2.0 Directory Plugin For WordPress

This plugin, offered on CodeCanyon.net for $34, is certainly not a free business directory option – but it does offer premium-level services and features at a very affordable price. This plugin was designed to literally allow you to build any sort of business directory site you might want – and provides plenty of the right types of features to make things happen!
Here are some of the most predominant plugin features…
Provides plenty of ways to earn revenue through your listing site
Is WooCommerce compatible
Restricts ad listings by level
Allows you to set up PayPal subscriptions
Includes a front-end dashboard for regular users
Includes an option for Sticky and featured listings
And many, many more!
This site really gives you quality options for monetization, and makes your ability to monetize your site both flexible and accessible. If you are wanting to earn revenue through your business directory, and need a lot of creative options and features that will give you full-reign over your abilities, then this is probably a plugin that you will want to take a look at.
Connections Business Directory Plugin, by Steven A. Zahm
This plugin is another free business directory plugin offering from WordPress.org. It has over 10,000 active installs, has been tested in version 4.8, and is regularly updated. The listing for the plugin calls it 'one of the best business directory plugins available for WordPress,' and to be honest, we don't believe that this is untrue.
Here are some of the features that it comes with…
Integrates seamlessly with WordPress
Updated continuously, promising new features without any extra cost
You get the ability to control which entries are for public use, and which ones are kept private
Repeatable information fields allow you to input as many phone numbers, addresses, email addresses, etc. as you might possibly need
Include biographical texts for business descriptions or individual notes
This plugin was designed for the creation of address books, to maintain staff directories, to handle member information, or even to run a business/link directory with WordPress… so if any of these sound like tasks that you need to accomplish, then this plugin might very well fit into your plans.
It is also free of charge, which is always an awesome option – especially if you have a limited budget at the moment, or don't have a lot of working capital to start out with.
Map List Pro – A Google Map Location Directory Plugin

This plugin is available for $19 on CodeCanyon.net, but it offers a lot of uniqueness for the price. According to the plugin description, Map List Pro is actually 'an easy to use, fully featured, Google map and location listing WordPress Plugin.' It comes with 35 styles, and allows you to quickly display locations on your site. It also allows you to filter results based on a lot of different criteria, and is the perfect solution for creating store locators, contact lists, or office address lists on your WordPress site.
Here are some of the most prominent features offered by the plugin…
Helps you to quickly create lists that you can then sort, search, and filter
Works very well in responsive themes thanks to a flexible width design
Create custom markers or icons, or choose from one of hundreds that come with the plugin
Set markers by category if you wish to avoid having to choose one for every location
Add locations quickly and easily using a simple Google places search
And many, many more
The plugin is also fully customizable, as most of the features can be switched on and off whenever you want. There are also 35 different looks that come ready-to-use with the plugin, so you can style it to fit your site without having to jump through a bunch of hoops.
If maps and locators are a big part of what you want to do with your business directory, then you should probably consider taking a look at Map List Pro.
Gravity Forms Directory, by Katz Web Services, Inc.

This is another free business directory plugin that is offered on WordPress.org, but please don't mistake the free price-tag for a lack of dynamic features! This plugin was said to have been developed based on the Directory Plugin, but with a lot more to offer. So for people who have maybe used and liked it, this one is said to take things to the next level.
Here are some of the features that you can expect…
This plugin is completely shortcode based (you just use the [directory] shortcode)
Logged-in users can edit their directory listings
You may choose to only show users the entries that they created
You can sort entries by column
Included tools make re-organizing columns inside of Gravity Forms super easy
With tons of configurable options, the ability to custom define styles inside of the short-code, and the inclusion of lightbox support for uploaded images, you can be sure that this is a business directory that will allow you to do what you've been wanting to do for less than what most plugins of the same caliber cost. If you're looking for an inexpensive option that will work, then this may very well be the plugin for you.
WP Local Plus – Local Directory Plugin

This plugin is the self-proclaimed 'ultimate automated local business directory plugin,' and we don't really feel like there is much of a reason to disagree! With that being said, however, this is a more 'premium' type plugin than most of the others on our page. The plugin itself is priced at $39, though they also have a $17/month membership fee that you can buy to gain access to all of their products. If you buy this monthly membership fee, you get access to hundreds of themes and plugins, as well as other tools – and this includes WPLocal Plus.
Here are some of the plugin's features…
Auto-generation of local business listings
The WP Local Plus self-updating system auto updates more than 18 million business listings for you
Enhanced content provides you with the ability to offer local deals and discounts that are automatically streamed to your site by the company
Full Google Maps integration
Built in contextual text ad system, which can turn any keyword of your choice into a 'hot word'
If you're looking for a premium-level plugin and don't mind paying for it, then WP Local Plus is most definitely a plugin that you will want to check out and take a look at.
Name Directory, By Jeroen Peters

This is another free business directory plugin offered on WordPress.org. It basically functions by adding name/term directories to your WordPress installation. These directories are not so unlike glossaries. This plugin will allow you to create multiple directories, and each one can be embedded with simple shortcode, which can then be copied and pasted in your own posts and pages.
Here are some of Name Directory's key features…
A customizable layout and functionality
Looks and feels very much like the rest of the WordPress administration panel, so integrating it into your site shouldn't be a problem
Customize text using CSS
The Plugin was actually developed with styling/CSS in mind, so if you know your way around CSS, you can customize it quite thoroughly
If you're looking for an awesome WordPress plugin to use as a business directory and don't mind using a bit more CSS than you would with other plugins, then this may very well be the business directory tool for you.