Last Updated on by Eddie Kremanis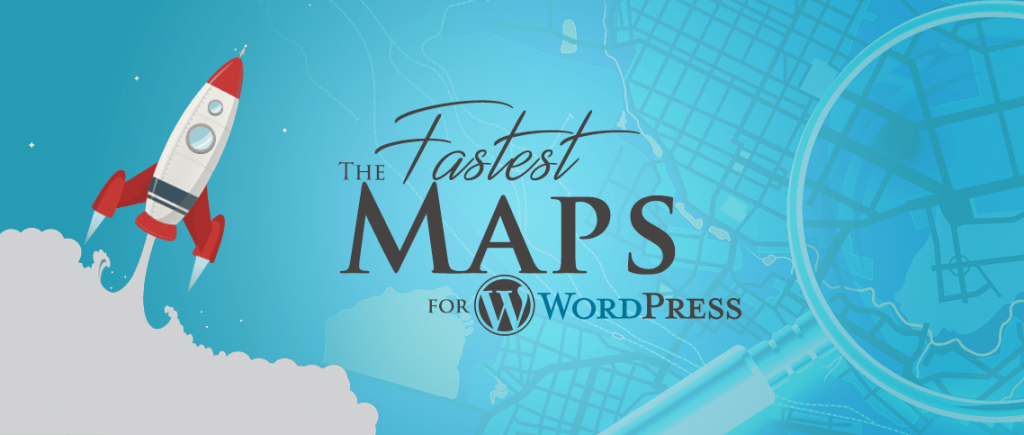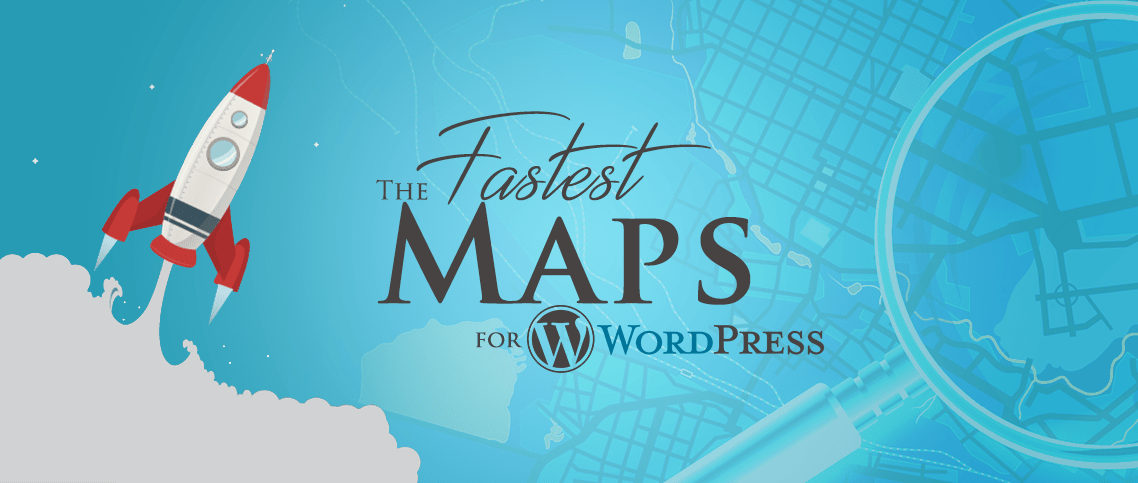 Some of the older readers might still remember how complicated it was to travel and navigate around cities by using only a physical map (which might have been even outdated). There were no navigations, interactive maps or search options, but the sheer skill and luck. Today, younger generations can't imagine the world without Google Maps.
Whether you load Google Maps in your browser or open the app on your smartphone, you can practically find each and every address in the world in just several seconds. When trying to show a location on your website, you can also use the power of Google Maps technology and embed a map to any page you want. There are many ways of achieving this, but not all are simple and good for your site.
If you are using WordPress, you can relax because we have a solution for you. Instead of manually adding maps to your site and worrying about their compatibility and customization options, there is a plugin which can take the burden off your shoulders.
Google Maps Widget Is Fast, Very Customizable And Free
While quickly embedding a map from Google Maps is really easy to do even without using a plugin in WordPress, we have a better option for you – use Google Maps Widget (GMW). This plugin will make your site load faster, and it will allow you to customize your maps in details.
The free version of Google Maps Widget is one of the most popular map plugins on the market. It has been downloaded more than 1 million times from WordPress plugins repository! Of course, that number wouldn't mean that much if the users didn't like it. But if you take a look at the reviews, you will see that GMW has got more than three hundred 5-star ratings and that the users love it.
Other plugins and manual techniques will embed a map which will take more than 71 requests from your server! That's a hard hit on your site, and it will definitely take an impact on the loading speed. That map you quickly added can add up to 2 extra megabytes, and sometimes, visitors with slower Internet connections will simply hit the close button even before the map gets the chance to load. If you are not using WordPress, you can speed up your site by embedding maps properly. But, if your site is powered by WP, you can simply insert a map via GMW, it will generate a thumbnail image for the map. That thumbnail image takes only one request from your server and weighs up to 100 kilobytes! Just imagine the difference on the loading speed.
By doing so, you users will be able to load your site faster, and you will still allow them to see the interactive map simply by clicking on it. Since there are numerous customization options, you can decide how the thumbnail and the interactive map will look like and behave so you can play with the details and create the perfect map for your site.
Features
While the free version of Google Maps Widget will get you covered and allow you to load a quick map, for more customization options, you will want to take a peek at Google Maps Widget PRO which offers more than fifty extra features. Here are just some of them:
have any number of pins on just one map
create a custom description for every pin
choose from 12 thumbnail map skins
there are 1500+ map pins created by professional designers
four thumbnail map types include hybrid, road, satellite, and terrain
four interactive map modes include directions, view, street, and street view
there are 19 lightbox skins
export & import widgets tools allow you to transfer your maps
If you are looking for the fastest way to load your map, you should know that Google Maps Widget lets you choose from five different types of image compression for the thumbnail map. By selecting PNG 8-bit (default), PNG 32-bit, GIF, JPEG or Non-progressive JPEG, you can increase the speed of your WordPress site in an instant.
Customization Is Easy
Still, if you don't want to use the thumbnail, GMW allows you to load the interactive map instantly. By setting up the interactive map via a user-friendly interface, you can get your map with any number of pins displayed anywhere on your site.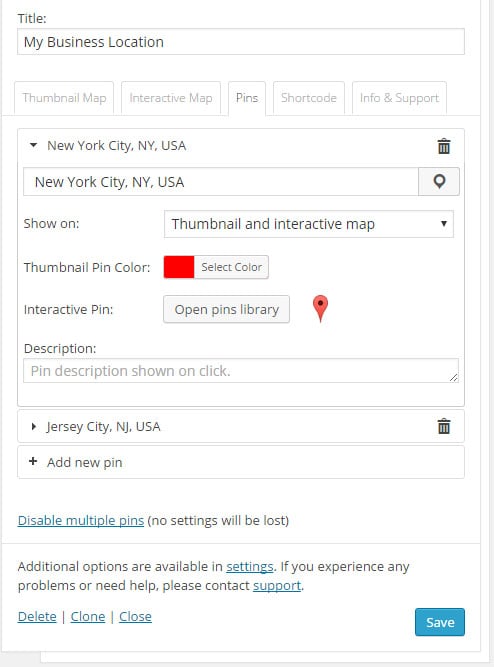 To be more precise, there are six options for thumbnail map links. You can choose to show the image only and disable the link, open interactive map in lightbox (pop-up window), open any URL in the same or new tab, replace that thumbnail map with the interactive one, skip thumbnail map entirely and load interactive one instead.
Additionally, JS & CSS optimization options allow you to load only the files that are needed, on pages where they're needed. You just have to select the option and GMW will take care of everything else.
Even though the plugin carries widget in its name, that doesn't mean you're limited to widgets. With the PRO version, the plugin will generate a shortcode for you which can be embedded anywhere you like. That means that you get the chance to show your map in posts, pages, and even template files. And no matter the location, the map will load in an instant.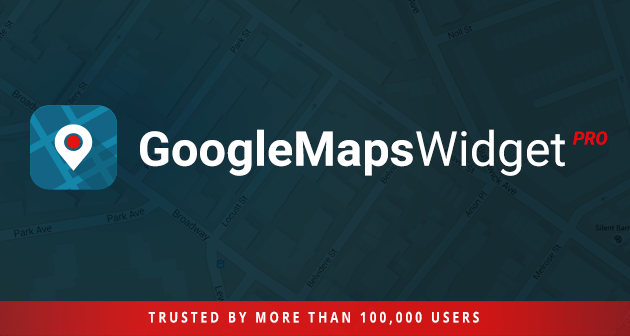 Even the installation of the plugin is relatively fast. Once you download GMW, you should install and activate it. The only thing getting in the way between you and your first map is the Google Maps API key which you need to create. Fortunately, the API key can be created through just a several steps, and the developers included a simple how-to guide on their website. Once the API key is created, you can have your first map published in a matter of second (as long as you can type the address fast enough).
Customization is a whole another story. Since there is so much you can choose from, you can spend hours on finding the prettiest combination for your site.
No matter if you choose the free version or you opt in for the professional one, Google Maps Widget will create the fastest loading Google Maps for you.