Last Updated on by Vairo Kremanis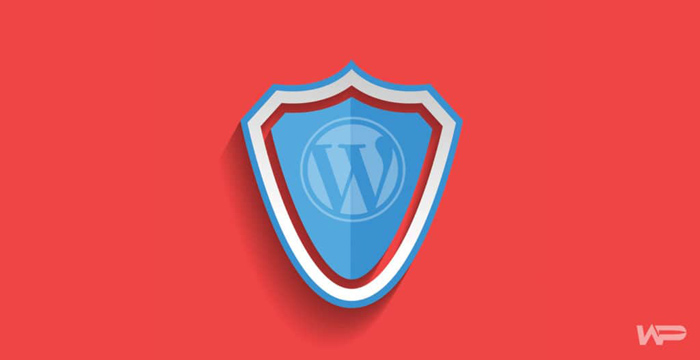 Many WordPress users don't realize it, but installing firewall software is actually really important. Not only does it keep your website safe from hacking, but it also protects you from other threats… like brute force and DDoS attacks.
But if you do much research about WordPress Firewall Plugins, you will probably realize two things.
That the market is flooded with them
That it is almost impossible to figure out which ones you can actually trust
Well, luckily for you, we've already done the legwork and the research – and have compiled a list of the firewall plugins that we trust the most.
These may not be the only plugins on the market that are worth the money, but they will certainly help to get the job done.
Here's what you need to know.
Why Use A WordPress Firewall Plugin?
This is a very logical question… but the answer is simple. Firewall plugins basically act as a shield between your site and incoming traffic. They block security threats and help you to monitor your web traffic. This boosts your site security, but also helps your site to perform better.
There are actually two different types of WordPress Firewall plugins. First, there is what they call a 'DNS Level Firewall.' This type of firewall basically runs your traffic through cloud proxy servers before sending it to your site, which helps to filter out any traffic that isn't genuine.
And secondly, there is what they call an 'Application Level Firewall.' This type of firewall operates a bit differently. It actually looks at your web traffic once it hits your server, but before your WordPress scripts are loaded.
There is a lot of technical jargon that goes into explaining exactly how these types of firewalls work… but in our opinion, there is really no substitute for a DNS level firewall. This is what we use, and what we recommend to our readers. Not only does it do a better job of filtering out threats, but it also helps to lighten the workload on your site itself- which is always a good thing.
Alright. With that out of the way, let's take a look at some of our favorite WordPress Firewalls.
Number 5: BulletProof Security

ButtletProof Security is available on WordPress.org, and is free to download – which is awesome. Here are some of the key features that this plugin includes…
Login security and monitoring
Firewall security and protection
Database protection and backup
Brute force login attack protection
Built-in defense against over 100,000 known and unknown different types of attacks
The software is effective and reliable… making it a definite contender in our top five list. Actually, it comes with far more features than we have listed here, including built-in application level firewall, maintenance mode, and many security tweaks that you can use to protect your website… but it also has a few downsides.
New users can have a difficult time understanding how to use it. It also fails to provide a scanner to check for malicious code, which is a bit of a downside.
But, with that being said, for a free plugin (the pro version costs $59.95 and comes with more features) it's not a bad choice at all – especially if your budget is limited and you don't mind doing a bit of research to figure it out.
Number 4: Wordfence Security

This plugin is available on WordPress.org as a basic download as well… though it also holds the record for being the most downloaded WordPress security plugin in existence! It is free, open-source, has been downloaded over 22 million times, and can come with an optional Premium API Key that can give you a range of different features, including premium support, scheduled scans, country blocking, password auditing, and more.
Some of the more notable features include…
Real-time blocking of known attackers
Blocking against entire malicious networks
Protection against aggressive crawlers, scrapers, and bots with regular security scans
Plenty of extra features for premium users
We love the free version of this software, but would actually recommend that you upgrade to the premium version, which is $8.25 per month, if you want added security.
The downside to Wordfence is that it isn't a DNS Firewall. It operates at the application level, so it isn't as efficient as it could be. But, it is still an awesome option, especially if you're looking for something more budget-friendly – and it certainly deserves a place on our list.
More Information / Download
Number 3: SiteLock

SiteLock is one of our favorite Firewall plugins, because it offers so many features for such a reasonable price. They are also very well known in security circles, and offer website application firewall, malware scans, DDoS protection, and malware removal services.
Plus, if you sign up for SiteLock's WAF, you get DNS level firewall that will not only provide daily malware scans, but that will also improve your website's performance – which is awesome.
The only downside is that it is a bit on the expensive side. The Accelerate plan costs $299 per year, while their more premium-level offering is $499.
But… if you are interested in a firewall that will absolutely get the job done, SiteLock may be an excellent option for you.
More Information / Download
Number 2: Cloudflare
This is another DNS level firewall that we've been in love with ever since we first discovered it. They offer an awesome free plan that includes basic DDoS protection, but this plan doesn't come with full application firewall.
For this, you will need to upgrade to their pro or business plan.
This service offers a lot of benefits. CDN, caching, and a larger network of servers all contribute to making this one of the bigger powerhouses in the WordPress firewall market – but they also lack a few features.
You don't really have an option for malware protection, blacklist removal, or application level security scans with this plugin. They also fail to monitor your site for some common WordPress security threats.
But, the Pro plan does start out at about $20 a month – making them a powerful and affordable option that will take care of a lot of security problems from the get-go without any added hassle.
More Information / Download
Number 1: Sucuri

This WordPress Firewall is, without a doubt, our favorite. It starts at $199 a year, billed annually – making it a tiny bit on the expensive side. But you are getting what you pay for with this one.
Sucuri offers DNS level firewall services that are easy to set up. It will help you to protect your website against a myriad of threads, including…
SQL Injections
XSS
RFU
RCE
All other known attacks
Plus, it will also help to reduce server load, will help to accelerate your site's loading time, will provide Brute-Force prevention, and will even provide malware and blacklist removal services.
All of this adds up to make it one of the best WordPress firewall plugins on the market… and we believe that this title is definitely deserved!
More Information / Download