Last Updated on by Eddie Kremanis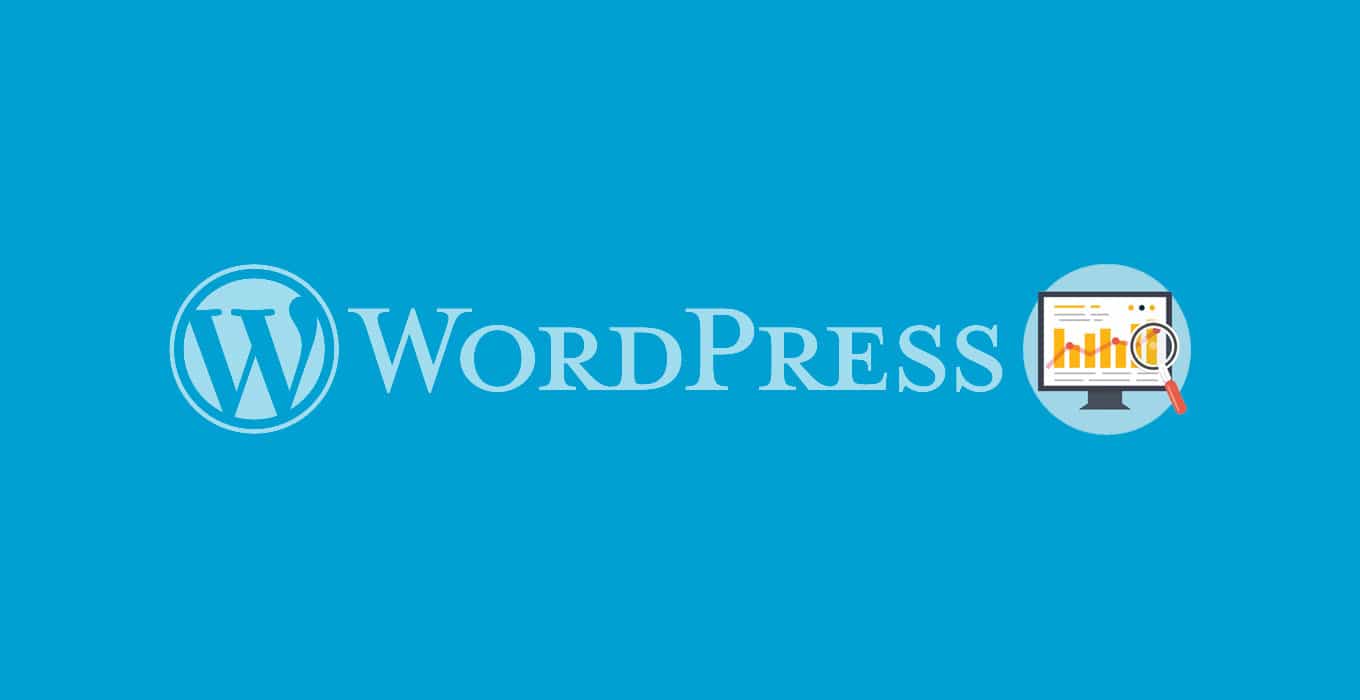 It is an accepted principle that we live in a world of technological development. This development has been exponential and especially in the past decade the internet has dominated every aspect of our lives.
Whether it is our personal life or professional, internet has taken a toll. It is therefore no longer enough to compete just in the physical world. The competition has passed on even to the digital realm.
This coupled with the time of easy fixes and quick solutions have only made the advent of Content Management Systems a coveted tool. A number of new Content Management Systems are coming up each day.
WordPress has been the front runner of all Content Management Systems for a while now.
The internet hosts more than a billion websites. And 22.5% of the world's websites are based on WordPress. Now that's a huge share, considering that more than 60% of the sites worldwide do not use a Content Management System.
So out of the remaining 40%, if WordPress alone hosts 22.5% then surely it has to have something exceptionally remarkable.
In this article, we shall be looking at these exceptional features of WordPress that label it as the most unique of all CMS. But before we move ahead let's have a quick look at what a CMS is.
What is CMS?
CMS stands for Content Management System.
A CMS is a very smart and technically advanced platform, that helps you manage the content and look of your website instantly and effortlessly. Whether you want to create content, administer or publish, a Content Management System helps you through all of it.
Using this tool you can not only add or delete elements from your site but also have excellent command over its structure and appearance. The best thing about it is that all of this does not require the slightest of coding.
So when you develop your website upon a CMS, you do not have to be a professional web developer with an excessive knowledge of code. It does it all on its own, acting as your private developer, waiting for your instructions to code.
As a CMS WordPress has largely dominated the internet community. Let's have a closer look at WordPress before we move ahead to talk why it is the best.
What is WordPress?
WordPress is an online open source tool for creating websites. It is probably the easiest and the most powerful platform for bloggers and web developers in existence today.
This amazing tool that started as a blogging platform has now emerged into a resourceful Content Management System (CMS), allowing its users to create fully functional websites.
Even though there are tons of CMS platforms available on the market today, WordPress has managed to bag the top position in the list of all the great Content Management Systems.
A lot of its success can be attributed to the simplicity and flexibility with which it can be handled. With WordPress, you can have your website up and be running in absolutely no time at all.
All you need is a domain name and a hosting provider which are available at various affordable rates. To learn more about WordPress hosting types and what to look for in hosting providers see our beginner's guide to WordPress hosting solutions.
What makes WordPress the Best Content Marketing Tool?
There are many reasons why WordPress is considered to be the Best Tool for Marketing your Content. Let's have a look at it in a step by step manner.
Create the Platform
When you want to market your Content online, whether it's written articles or something in goods or services, you first need to have a platform where you can publish it. That's where WordPress comes in.
You can use WordPress to develop an attractive and user-friendly blog or an entire website where you can publish your content or advertise your products and services.
And all this requires no coding skills at all. All you need to do is create an account with WordPress.com and start writing.
Make your Post Visually Appealing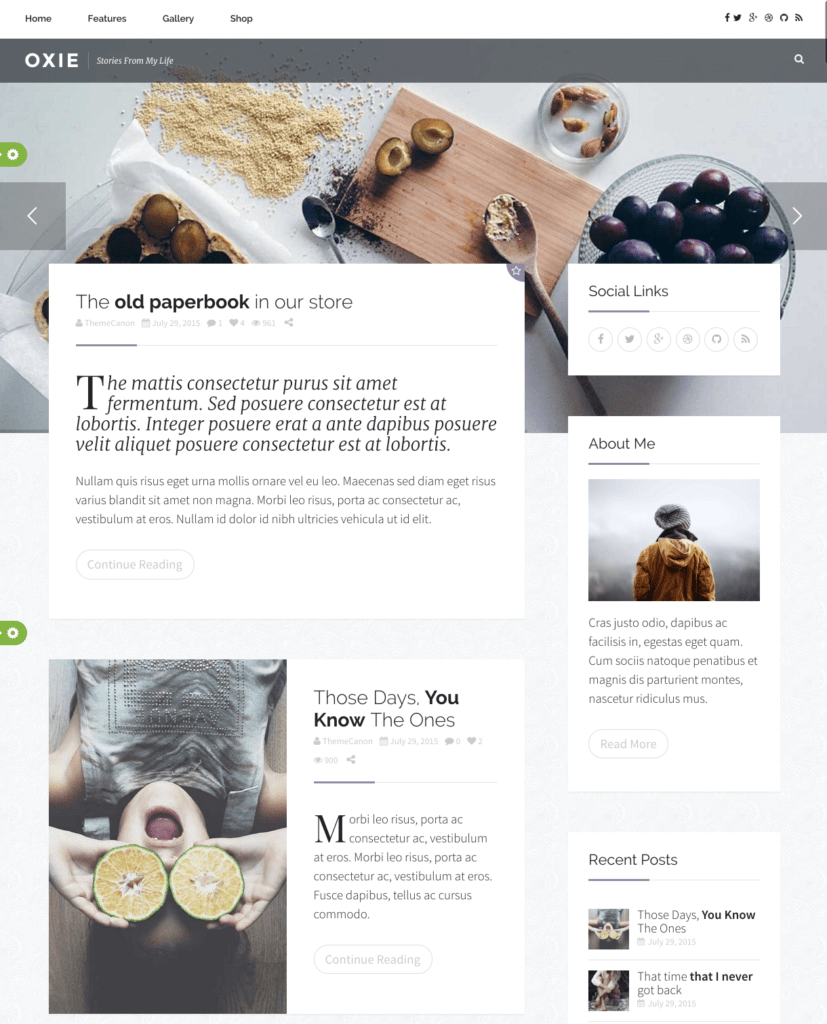 No one wants to read boring articles. But how do you make your content interesting, to captivate your reader's attention? Well, WordPress makes it simpler for you.
Complement your blog with a beautiful theme that matches its niche. There are tons of free WordPress Themes and Plugins available that can be installed very easily.
These themes are incredibly easy to handle and offer you excellent control when it comes to customizing your blog or content. The plugins will help you access to extra functionalities that will make it easier for you to manage and handle your site.
Most of these resources come with its own options panel, which allows you to edit every bit of your post, with its inbuilt colors, fonts, sliders, etc. without coding a single word.
You can also add a few images, link it to other sites and add some videos to make it more attractive. That should be sufficient to get some readers. But remember that all these will only act as embellishments that will not always help you win the game. You will have to write interesting and useful content to gain a good readership.
But yes, no matter how good a writer you are, your content seems incomplete without those images. WordPress helps you make your posts and sites attractive. You can easily Add images by uploading from your directory and customize it to suit your requirements.
Optimize Your Posts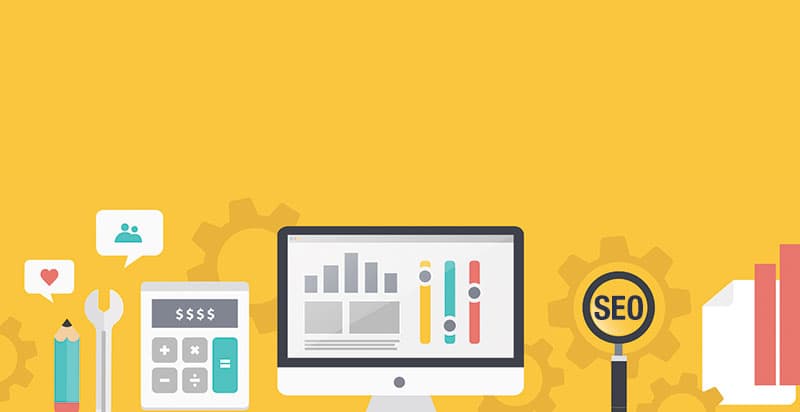 The third step in your marketing strategy needs Post Optimization. Now that you are ready with a beautiful piece of writing, you would not want it to go unnoticed. So to let people reach out to your post, you need to optimize it to allow search engines like Google, Yahoo and Bing to crawl over it.
But in order to optimize your post for search engines, you should know the exact way how you can do it. Many people attend full-time professional classes to learn this art. Yet many fail to master it.
But with WordPress by our side, we do not have to get into all those complications. It will take care of all of it.
WP being a smart and advanced platform is already SEO friendly. But if you still doubt its capabilities, you can install SEO plugins like Yoast and assure yourself that your content is optimized.
Plugins like these allow you to do everything that a good SEO friendly post requires. Whether doing your keyword research, adding your meta description, optimizing your images or ensuring easy readability, Yoast provides it all.
Read this To know How to Optimize Your Blog using Yoast SEO Plugin.
Publicize Your Content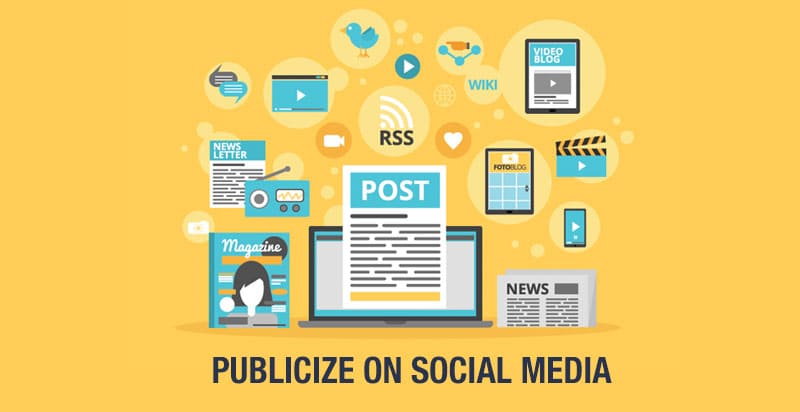 The final and the most important process of your marketing strategy involves publicizing your content. Considering that we live in an age of Social Media, broadcasting your content is not at all difficult.
All you need to do is share your content across Social Media Platforms. Your content can receive much more attention on Social Sites than on any other platforms. It has the potential to make your content go viral in a matter of hours.
But how do you do that? Since we are using WordPress, this again is a relatively easy job. We can install Social Media Plugins and start sharing our content with just a few clicks.
So there you are your content is out in the market seeking all the attention it requires. And all this was possible only because of WordPress.
Edit and Upgrade
Many a time, you may see a typing error, a statistical inaccuracy or a misspelled blunder on your post after hitting the publish button. Flaws like this can be an undeniable reason for a steep degradation of your content. So how do you rectify your mistake?
WordPress allows you to correct all your errors and update your post very quickly from your dashboard without challenging you too much.
Once you press the update button, your edited post will automatically replace the earlier errors. This applies to all the posts no matter how many times your content has been shared.
Likewise, it  allows you to upgrade the Themes and Plugins that you have installed. Every time there is a new version of your installed Themes or Plugins, it will automatically notify you about the update and remind you to upgrade it. You can easily update your Themes and Plugins from within your WordPress Admin Dashboard.
Support
The community of WordPress users is indefinably huge. An immensely active circle is constantly working on modifying and upgrading it. Besides there are a lot of tutorials, forums, documentations and Questions and Answers available on the internet itself.
So whenever there is trouble coming up using WordPress, you can access to any of these for support and aid. You will surely find immediate assistance.
It's Open Source And Free
The best thing about WordPress is that in spite of so many adorable features and functions, this marvelous software comes for Free.  Also because it is open sourced, you can easily read, study and learn or modify the code.
Oh yes, it is not that only WordPress comes for free. There is a whole plethora of themes and plugins that can be installed on any site without having to pay a single penny.
Conclusion
Not everyone is skilled enough to code an attractive and user-friendly website. Premium Content Management System like WordPress has made it a relatively uncomplicated and simple task.
WordPress has made this vast market inclusive in every imaginable way. So if you are looking to start a blog or a website, it is not as daunting a task as you think it is. WordPress has a way.