Last Updated on by Eddie Kremanis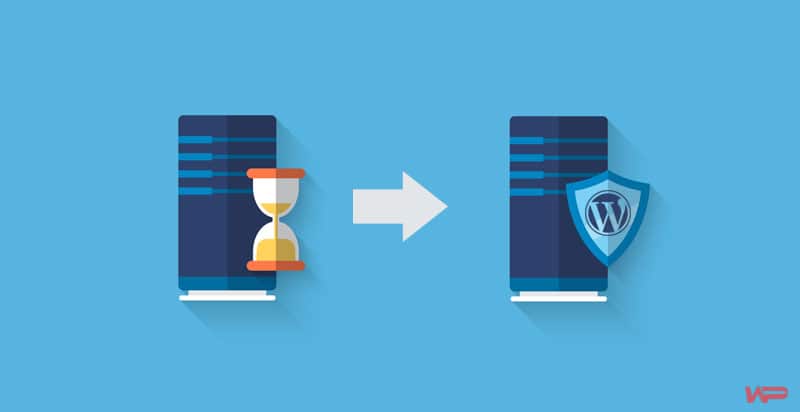 If you have recently shifted to HTTPS from your HTTP version then you must have definitely known the importance and the necessity of secure protocols for your website or any other online business.
With the Google's recent announcement, it's Chrome and other major browsers have started abolishing the HTTP sites and are giving importance to HTTPS version for better protection of traffic and managing rankings of the website. So if you have a WordPress website then it too needs secure SSL certificates for secure transactions and encrypted information.
Owing to this many WordPress website owners have already started implementing HTTPS secure protocol for better rankings and strongly encrypted flow of information. Hence, installing SSL/HTTPS solves the purpose of safeguarding your internal data and transactions. This article will further take you to a tour of below-mentioned points –
Overview of what is SSL and HTTPS?
The Difference Between HTTP and HTTPS
Why You Should Update Your WordPress Site To HTTPS
Moving your website from HTTP to HTTPS
Quick Overview of SSL and HTTPS
SSL stands for Secure Sockets Layer – it is a standard security technology for developing an encrypted link between a browser and a web server. This secure certificate guarantees that all the information and the data crossed between the web server and browsers remain secretive in order to prevent eavesdropping and meddling. SSL is a highly secured digital certificate for enhanced security of the website's data.
On the other hand, HTTPS is an URL scheme which has an indistinguishable syntax to the standard HTTP feature for the website. However, HTTPS signals the browser to use a strong and secured added encryption layer of SSL certificate to protect the vulnerable traffic and threats.
The Difference Between HTTP and HTTPS
Although there are a variety of differences that can be spotted between HTTP and HTTPs, but the most prudent ones are given below…
The first difference to spot between HTTP and HTTPS is in the URL Scheme, i.e. HTTPS URLs begin with HTTPS:// and use default port 443, whereas, HTTP URLs begin with HTTP:// and use default port 80.
Secondly, security feature difference: HTTP is timorous and is subject to phishing and hacking attacks, where the hackers can steal important information and can even gain access to the highly confidential information on the website, while HTTPS is designed to endure and secure the website from all the phishing attacks and threats.
Third comes the network layers difference: HTTPS functions at the highest layer of the TCP/IP model which acts the Application layer. Ideally, here the SSL security protocol functions as a lower sub-layer of the same TCP/IP model and the encryption of the message takes place preceding the transmission but decrypts it upon arrival. Therefore, HTTPS is a smart choice for your WordPress website.
Why You Should Update Your WordPress Site To HTTPS
Are you troubled with unwanted ads and pop-ups that lead to some fussy websites that can often harm your current WordPress site and even your PC? Do not worry; the solution is clear, get HTTPS installed for your WordPress website.
When the WordPress website offer secured content via HTTPs, then you can be assured of the full security of your website where no one would alter or tamper the information used or received by you or your users.
Thus, it is quite evident that using HTTPS for your WordPress website is a dire need in today's online world for doing fruitful business. In fact, it is the best way to protect user's data and defend against identity theft.
In fact, there are a lot of people today who refuse to do business if they don't find SSL certificate trust seal on a WordPress website. Although the WordPress core software is quite strong, still protection against risk and hacks is prudent. On the other hand, displaying SSL certificate seal gives a sense of protection and security to the users who are coming to your website.
Moving Your WordPress Website From HTTP to HTTPS
Moving your WordPress website to https is not a tedious task anymore, there are certain tutorials that offer a better insight for implementing SSL and HTTPS to your site. If your site is on a dedicated server or VPS, these tutorials are still applicable but the procedure of configuring SSL/HTTPS can vary with servers.
Check out the tutorial – See if the shared-hosting server has activated SSL/TLS Manager in cPanel under the security widget appropriately and if SSL manager is not activated, then do not worry, contact your host provider, they might take charge to activate it. It is ultimately good for your website. Learn more about SSL installation on cPanel in a simple way.

With few implementations and processes, you can get HTTPS and SSL for your WordPress website making your domain fully secured.
First, you will have to setup the SSL certificate. Further, to get a website to HTTPS, choose an SSL certificate for the domain, then get it installed it on the server and ask the developer to change the website's permalinks from HTTP to HTTPs. By this, your website will get the SSL certificate installed with HTTPS in the address bar. Let's see few quick steps –
Login to your WordPress dashboard and steer to Settings > General.
So now to change WordPress from HTTP to HTTPS, the install URL must be changed from http://www.yoursite.com to https://www.yoursite.com.
Next, make sure that the WordPress Address (URL) and Site Address (URL) are HTTPS. If not, then add "S" after the HTTP to make HTTPS and save it.
Bingo, once you are done with changed HTTPS URL, next step is to inform Google about the change and 301 permanent redirects in your .htaccess file:
You can add SSL on your WordPress administration over SSL by configuring SSL in the wp-config.php file. 
If you want to setup SSL on specific pages of your site, then you would need plugin "WordPress-https"
Let Google know about the change of URL by re-adding WordPress site to Google Webmaster Tool.
Final thoughts – There are some good practices to implement HTTPS for WordPress. If we maintain these, we are sorted to get the most secured WordPress website – that is HTTPS secured. We are sure that all the above-mentioned information is (satiating) or satisfiable to offer a comprehensive guide for moving your WordPress website to HTTPs/SSL. Still, in case you have some queries contact us or follow our guidelines.
Check your SSL website status using Qualys SSL Labs.