Last Updated on by Vairo Kremanis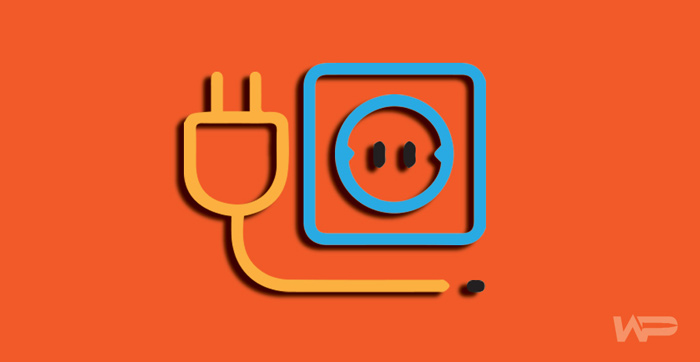 We all know that, sometimes, plugins get deactivated. Maybe older plugins that we once ran aren't necessary anymore, and we turn them off. Or maybe you have changed the way your site functions, and don't need a certain plugin anymore, etc.
Or, maybe you install a plugin to test it, realize that you don't want to use it, and then simply deactivate it.
But will deactivated plugins hurt your site's performance? Or will they otherwise affect it in any way? If so, is it safe to delete deactivated plugins?
Here is what you need to know.
A Few Quick facts About Plugins
WordPress is awesome for a lot of reasons. One of these reasons is that it is so expandable. Plugins really help you to broaden the functionality of your site without forcing you to do a bunch of extra work… which is great.
When you install a plugin, WordPress downloads the files to your web-hosting server. And to use it, you have to activate it. But what if you have the plugin downloaded, and decide for some reason not to activate it? Or activate it and then deactivate it? Do you have to uninstall it?
You can see all of your installed plugins by visiting the plugins page in the WordPress admit area… and you will see that active plugins are highlighted in blue. Inactive plugins, however, have a delete link below them.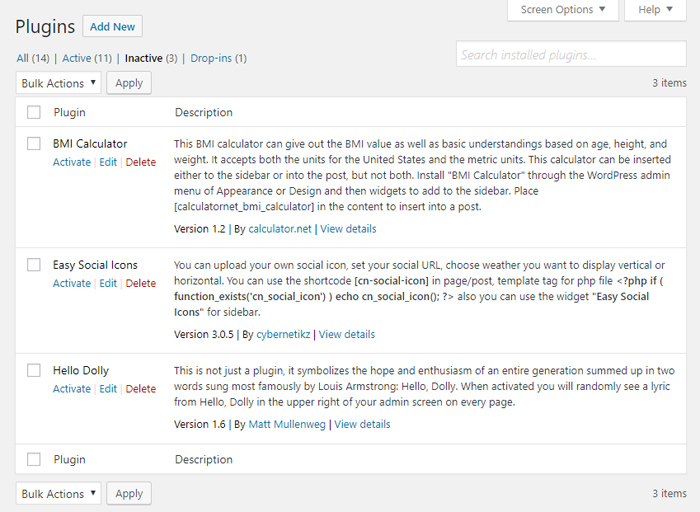 Inactive Plugins: Do They Slow Down Your WordPress Site?
The straight answer to this is a definite 'no.'
This is because of how WordPress functions. Whenever a visitor or a user requests a page from your site, WordPress begins the loading process to show that user what they want to see. When this happens, it will load only the active plugins that you have installed on your site. It will not even load inactive plugins. These will be completely ignored by the site's normal processes.
Should You Delete Inactive Plugins?
WordPress allows you to turn off plugins because you might want to deactivate a plugin and then reactivate it at some later point in time. If you delete a plugin, then you will lose any settings that you created for it, and will have to reset everything about the plugin over again when you go to re-install it.
So, if you feel that there is any way that you may ever use a specific plugin again, then you might want to keep it installed – just in case.
But, with that being said, there is really no reason to keep deactivated plugins installed if you are not going to use them.
Two reasons to go ahead and delete unused files are that, first of all, WordPress will still show you updates for deactivated plugins – which can be a bit annoying, but not a problem. And secondly, every plugin has files – which means more files on your site. So if you were to get hacked, that means more space for the hacker to hide their 'stuff' in.
But, with that being said, there is really not much of a difference. Delete them or not – the choice is yours, and it isn't that big of a deal.