Last Updated on by Eddie Kremanis
Writing about WordPress popularity would be a waste of time. Everyone knows how easy is to start blogging with this fantastic CMS and how extensible the platform really is. But, for a beginner blogger, this might be a win-lose combination; while it easy to start writing, it is also easy to leave your site insecure and get hacked.
Experienced WordPress users already know that there are many ways of securing your website. You should worry about your server security, keep updating WordPress on a regular basis, track down the plugins which might be harmful to your site, modify files, etc. As you can see, making your WordPress secure takes both time and knowledge.
But what if we told you that you could have your WordPress site hacker-proof in the next several minutes? Yes, we are talking about a plugin which can take care of your site and protect you from hacker attacks and other security threats. And the great news is that the plugin is completely free in its basic form!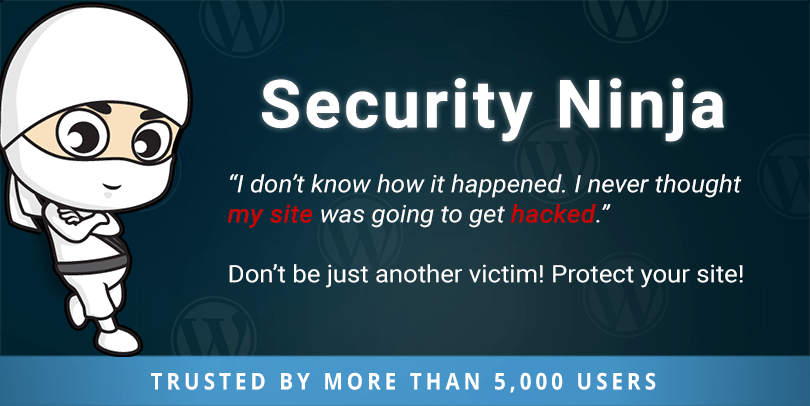 How to secure a site with Security Ninja
Security Ninja is a popular WordPress plugin which has been active on CodeCanyon for more than several years. Just recently, the developers decided it is the time that every WP user gets their site safe, so the plugin found a new home in the free plugin repository.
For starters, all it takes to test your site on security issues is to download, install and activate Security Ninja on your site. After you're done, it is time to test the entire website:
1. Navigate to Tools -> Security Ninja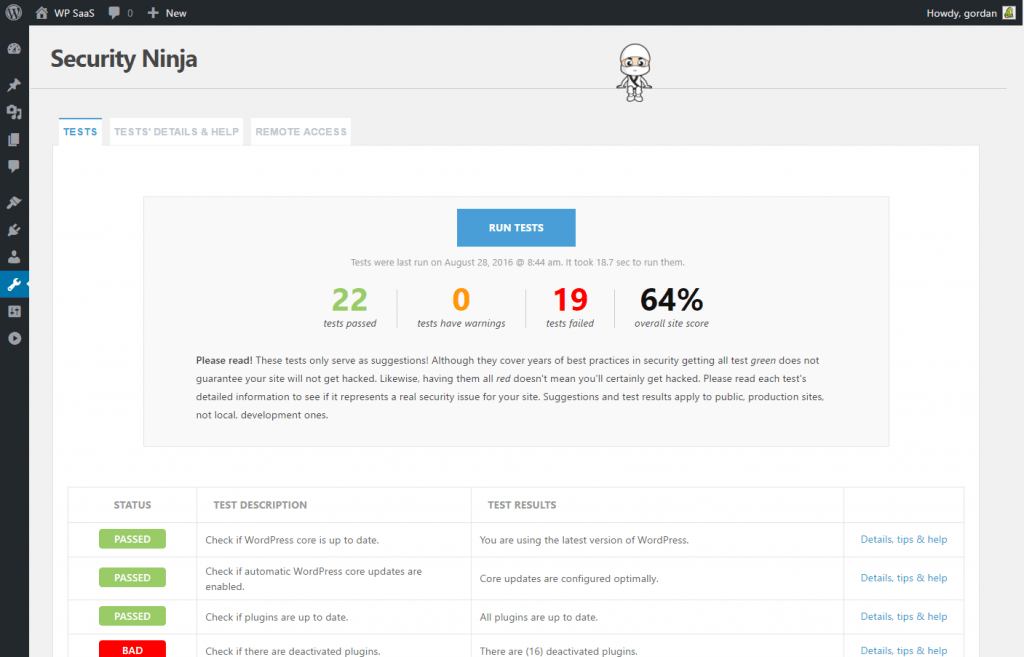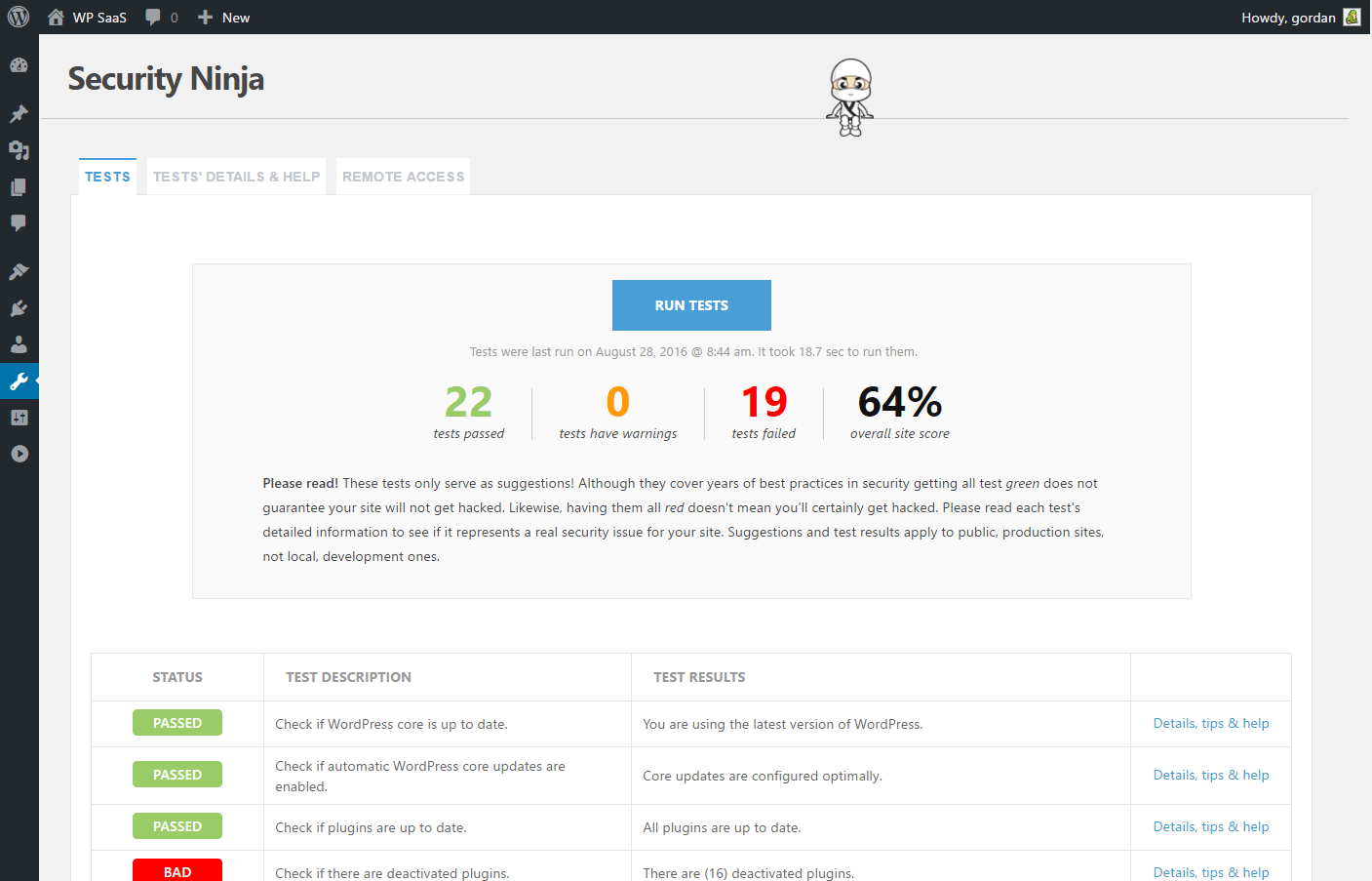 2. Click the Run Tests button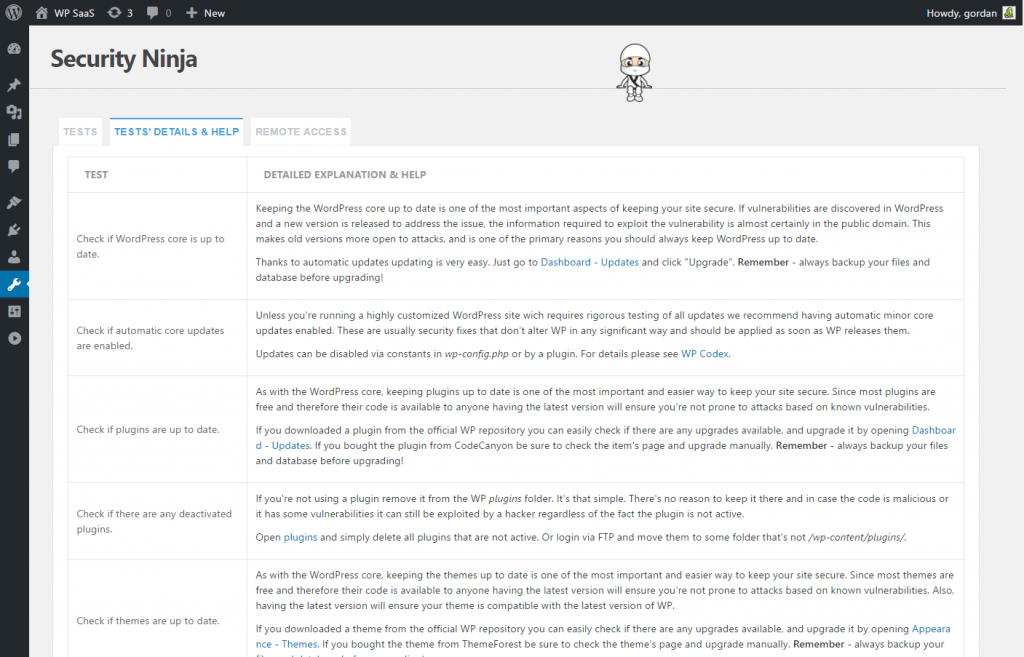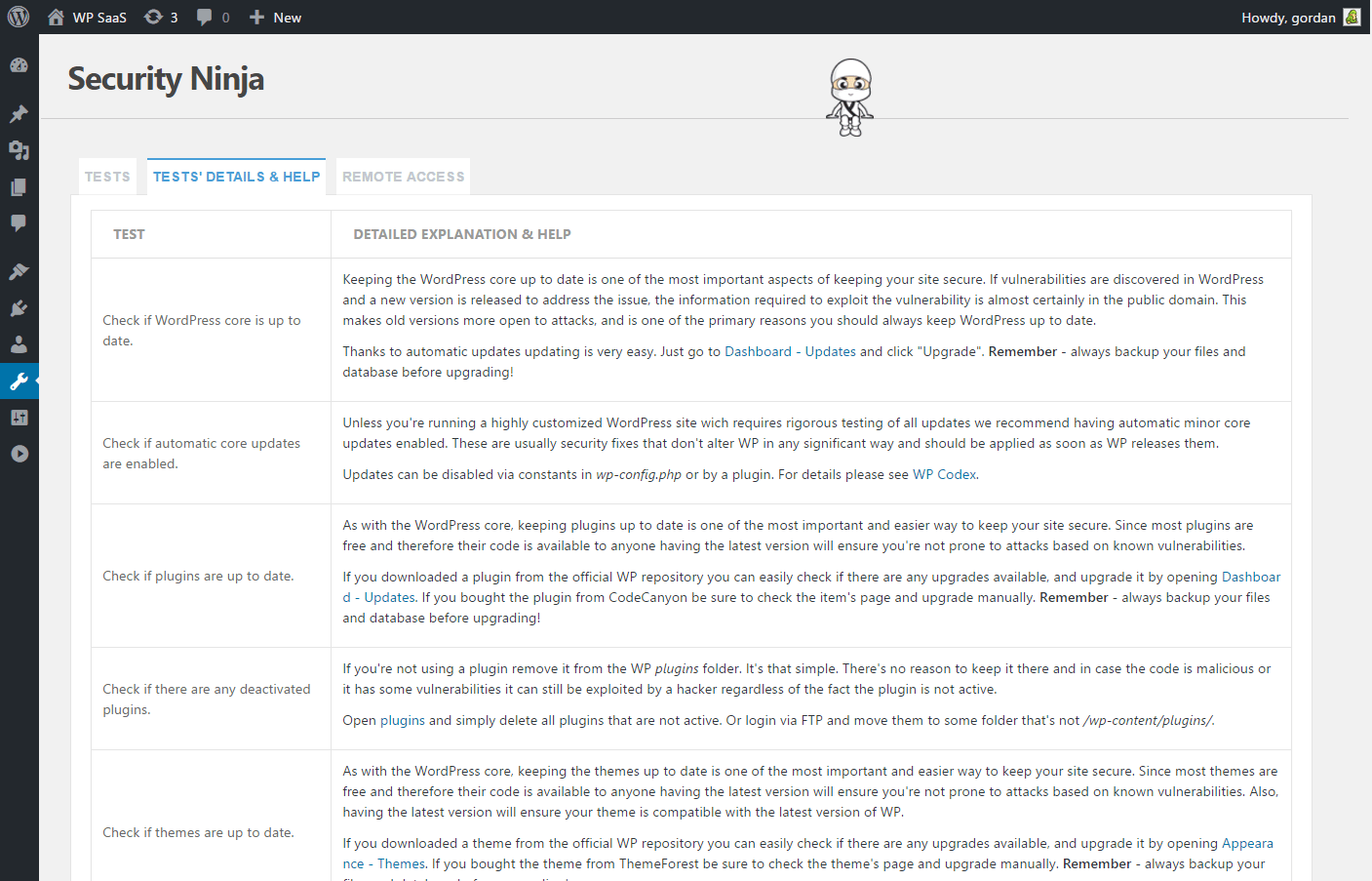 3. Review the results and start taking actions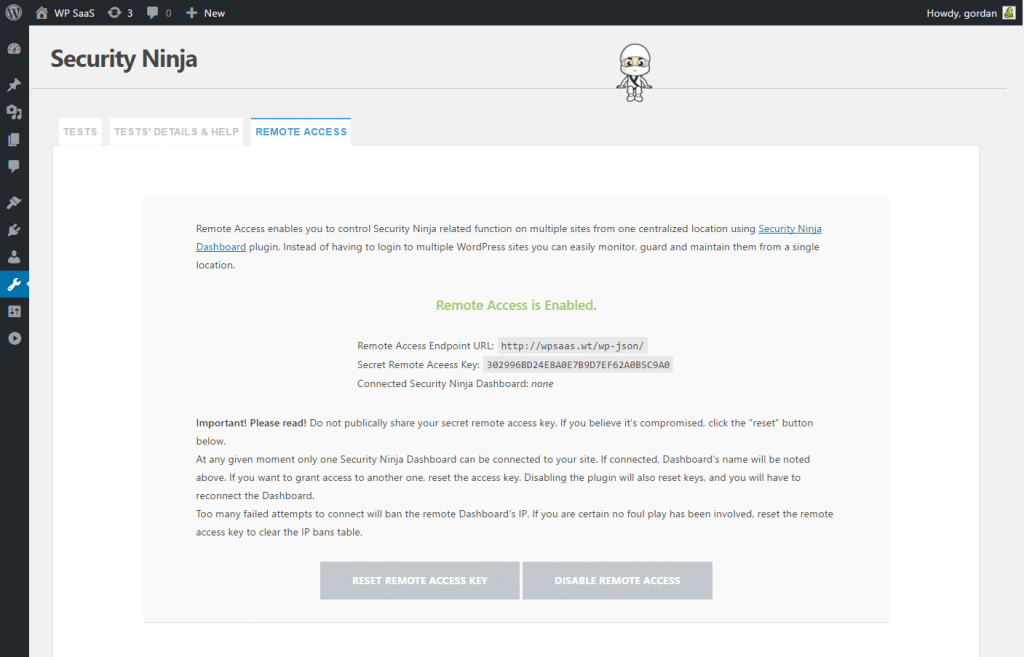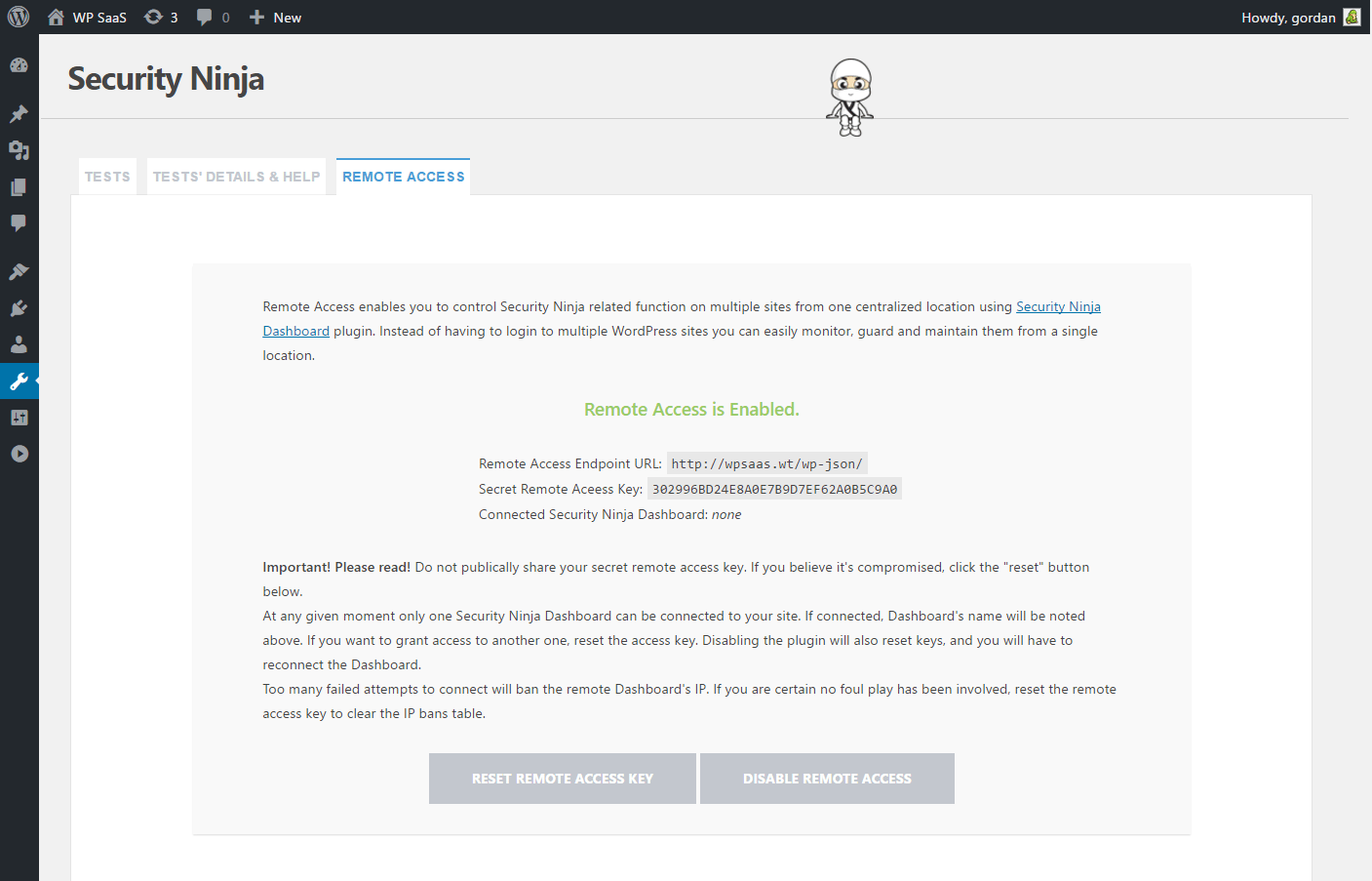 The plugin will do more than 40 tests on your site and will let you know about all the problems. Instead of worrying about the red flags raised on some of your tests, take a deep breath and prepare yourself for quick maintenance. As we speak, the developers are working on a new module which will be able to fix the marked issues for you automatically. For now, you will have to do some work on your own. Simply click on the test which came with a warning, follow the short instructions, and you will be able to patch a security hole in a matter of minutes.
The free version of Security Ninja allows you to test your site quickly, but if you want a complete protection, you will be interested in the additional modules that are part of Security Ninja PRO.
Take care of your core files
The first Security Ninja extension will take care of your WordPress files. Core Scanner is designed to recognize all the modifications done to your core files. If a person or a script changed the basic files on your site, this scanner would let you know that. If there are changes which might be harmful, the Core Scanner will let you revert them in a single click! With this module, you really won't have to worry about your core files.
Sometimes, an error will occur while auto-updating your WordPress to a new version and the good news is that this module will be able to fix it up for you.
Color-coded results will help you identify the problematic files and will save you time.
Be aware of malware
Just like any other system, WordPress is vulnerable to malware. Since there are so many themes and plugins to be found on the Internet, it isn't that hard to pick up on something shady. You might have installed a plugin which is actually a malware or uploaded a custom file without knowing the damage it might do to your site. With Malware Scanner module, you can quickly scan all the custom files and take down all the bad ones in a click of a button. It will scan all the theme, plugin and files uploaded to wp-content folder. If you have more than several users, you know how messy this folder can get. Once the tests are done, the module will let you whitelist the good files and delete those bad ones.
Automatize the process and stop worrying
The next module, Scheduled Scanner, will take your worries away by controlling the plugin on the auto pilot. Its user-friendly interface will let you quickly set up everything so you can have a piece of mind. After you complete the setup, the module will periodically do all the scans and will let you know about the results via email. If you ask us, this is a must-have option for busy people.
This module will create detailed, color-coded reports for you so that you quickly overview the scans.
Know what your users are doing
Events Logger module is like a security camera set up above your WordPress installation. This module will monitor and record every step made by users and bots. It will log more than 50 different events so that you can quickly see what happens on your site. See what happened to comments, menus, files, posts, etc. After having this module installed, you will be in total control of your WordPress' security.
To have all the extra modules, you will have to buy the premium license for Security Ninja. With all the extra stuff we described, you will get a premium support which can help you with anything you need. The good thing is that you can get all that for as low as $39.
Even before you decide to install the plugin, we should let you know that there are available demos on the official website. Navigate to the site, select the module you want to test out and it will take you to a demo site. Do the scans and see how easy is to use the plugin.
Whether you decide to use the free version or upgrade your Security Ninja to the professional one, we think that this plugin should be installed on each and every blog you have. Don't become another victim of a random attack or lose your site to a hacker because you were unprepared; install Security Ninja and start enjoying your secure WordPress blog.