Last Updated on by Vairo Kremanis
About a month ago, we compiled a list of the best maintenance mode page plugins for WordPress. Since one particular plugin captured the most of our attention, we decided to give it some extra time. So, today, you can learn more about Under Construction Page from Web Factory.
What made us pick out this one from the list is the fact that the plugin features practically everything you need for the maintenance page. And unlike some others we tested, all those extra features come for free! Where other plugins would require you to upgrade to a premium version, Under Construction Page stays free of charge.
That's just one of the reasons why this maintenance plugin is becoming so popular. In just a few months, it has attracted tens of thousands of users, and it is not a surprise to see that Under Construction Page get up to 10,000 downloads per day in some situations.
Features
For those without the patience to read the entire article or watch the video, here are some key features that might entice you into trying out the plugin:
How to install Under Construction Page
Before you get to use its amazing features, you need to install and activate the plugin.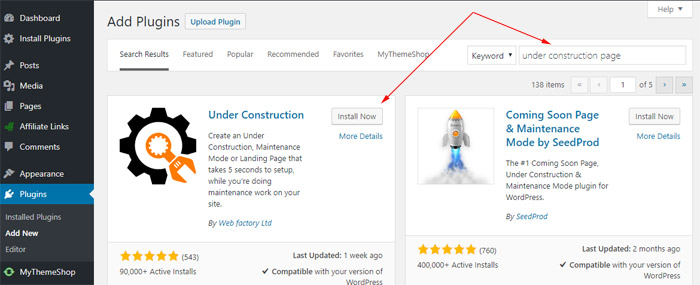 Since it is featured on the official WordPress repository, the plugin is very easy to install. Simply navigate to Plugins -> Add New and search for "Under Construction". One of the first choices should be Under Construction Page plugin by Web Factory. Choose to install and activate it.
Alternatively, you can download Under Construction Page from its official page and manually upload the files. You can do that through the WordPress admin or FTP.
Settings
The entire setup can be found on one settings page. It is divided into five tabs that let you control how the maintenance page will look like and behave once published. Let's go step by step to see what UCP can do for you.
Main
The main tab holds the most important button – the one that puts the site in or out the under construction mode. By clicking the button, you get to hide the entire site's content behind the maintenance page that you're about to design in more details. We suggest clicking the button only after you're done with setting up everything else, so skip it for now.
If you set a date and time, the plugin can automatically stop showing the page at the very moment the clock ticks to your setting. This is a perfect choice when creating a coming soon page.
Have a Google Analytics account? Just go the settings, copy your tracking ID, and you will be able to track new visits to the maintenance page more easily.
Design
Instead of actually designing the entire page, the developers have made it as easy as clicking a button. There are more than twenty templates already available to choose from, but the amazing part is that the plugin gets new designs two times per month! Completely free. So, go ahead, and select a design that you like the most. Quick example below: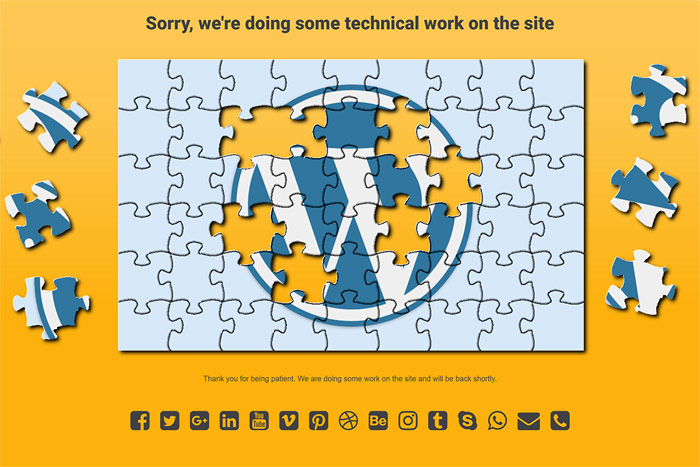 Just in case you are not completely comfortable with the design, you will find a custom CSS area on the very bottom of the page. If you want to change colors, margins, font types or anything else, you can write your own CSS code for it.
Content
The maintenance page wouldn't be much of use if there was no text on it. So, write a custom title, add a description, headlines, and put anything you want in the content area. Since you can use the standard WordPress editors, that means that you can quickly add media files, and style the entire thing as any other post. So far, it is not possible to add 3rd party shortcodes, but that's a feature that should be available in the following weeks.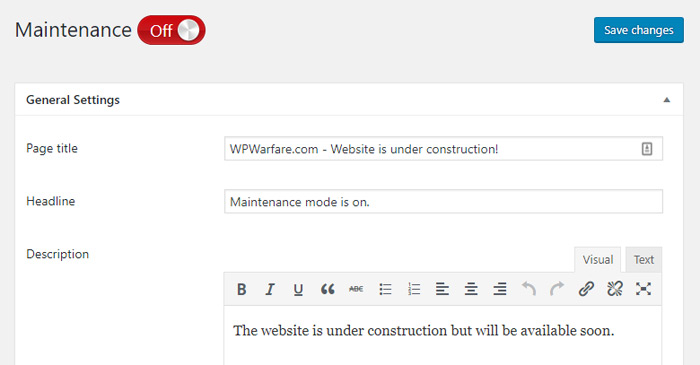 The entire content is optimized for SEO so you can relax knowing that Google and other search engines will properly index your maintenance page.
This tab also allows you to add a login button, and if you like the plugin, we invite you to show a link in the footer. You got it for free so you can show some love.
Social icons play a major role in maintenance pages. But don't worry; instead of designing or upload icons, you just have to enter the URLs to you social media pages. The plugin takes care of the rest.
Access
While working on your site, it's good to show a maintenance page to other visitors. But you, other admins, and possibly some other users will still need to access the regular site.
Simply choose user roles who will have access to the regular site. You can also select specific users by typing their usernames. Awesome, isn't it?!
Support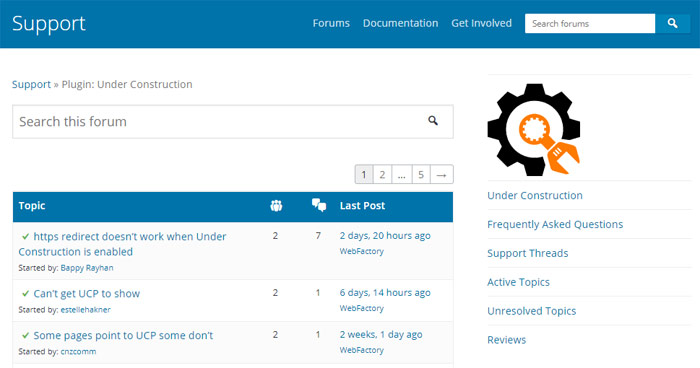 The last tab holds a few frequently asked questions. Also, it links you to the support forums where you can ask for help. Don't forget that you can also contact the developer directly and they will be more than happy to help you with any issues you might have.
Conclusion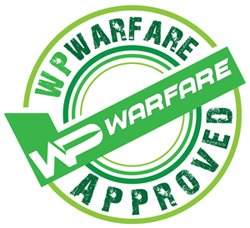 In our opinion, having a maintenance or under construction page is important no matter the type of work you're doing on your site.
With Under Construction Page, you can set up everything in just about five minutes, and enter the mode whenever you need it. Since this plugin offers premium features for free, we suggest installing it and giving it a go.
Based on what we've experienced and seen on the FREE feature list, we can easily say that this plugin deserves our stamp of Approval.
How do you like Under Construction Page?