Last Updated on by Vairo Kremanis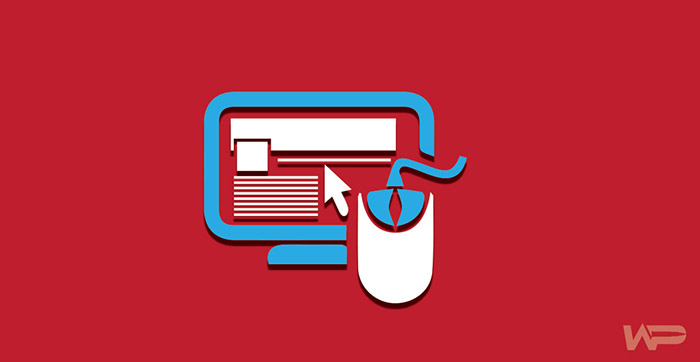 WordPress Development can be as easy as you can make it for yourself or it can be hard for you if you do not have the right tools to build with. Because of the tedious processes that developers or even business owners have to endure to set up their website, Page Builders can be used to alleviate that discomfort.
These page builders enable developers to create customizable, attractive, and professional web pages without necessarily writing a single line of code. This is done using a convenient drag and drop functionality. As drag and drop tools have become more popular, the competition in that area has increased. This article showcases top seven drag and drop page builders.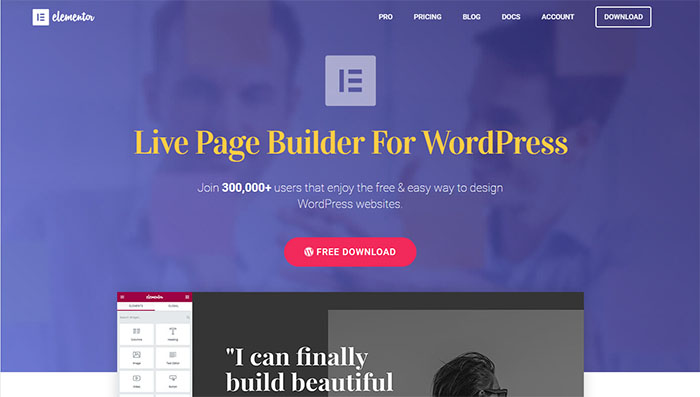 This page builder has made a tremendous impact since it was released in June 2016. It has a colorful UI and allows you to make significant changes to the frontend of the WordPress site. It is suitable for frontend editing. Elementor has mobile-friendly responsive layouts with a built-in system which supports exporting and importing. It has ready-made templates you can start with along with support for pages and posts. Elementor has a free version and a Pro version. The pro version supports WooCommerce as well as translation plugins. Most of Elementor's major features are currently available for free.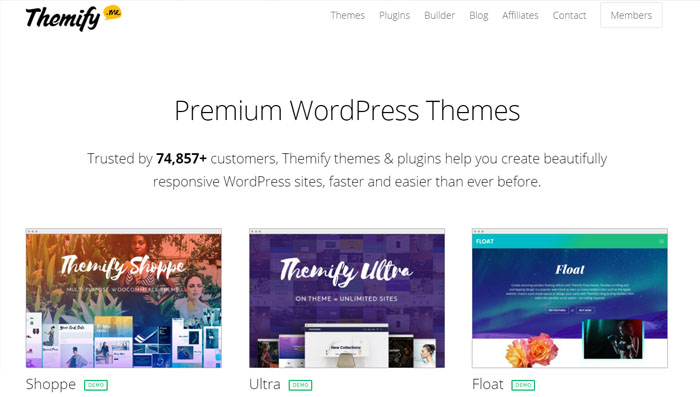 This is an excellent user-friendly option for reliable site building in WordPress development. It allows anyone to style the frontend or the backend of a website while customizing it as desired. It has more than 40 predefined layouts to choose from. You can save specific parts of the page and use it later. Themify has an import/export tool which makes it really easy to clone layouts to a different website.
The styling options available for the frontend development include video backgrounds, Google fonts, and animations. It has 16 content modules which include with maps, graphics, portfolio elements and sliders. Pricing for Themify starts from $39.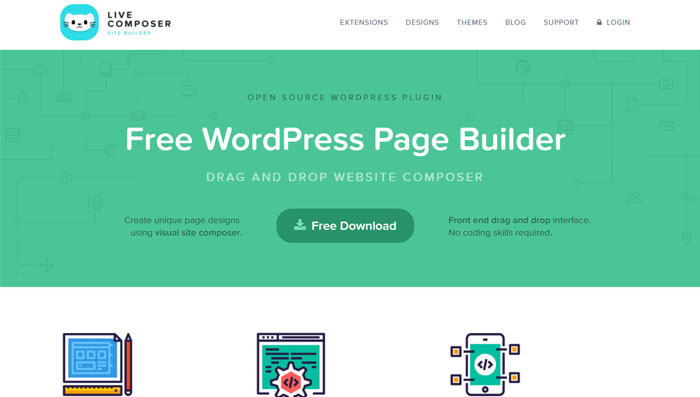 Live Composer comes with a feature-rich and free smart editing tools offering premium quality for building beautiful websites. It gives users the freedom to customize sites using its frontend editor. In this editor, you can do so much from styling pages to saving templates and inserting modules. You can do all this without having to worry about CSS and complex codes. With over 30 modules to use, you'll be able to generate complex pages in a short time as you get familiar with it.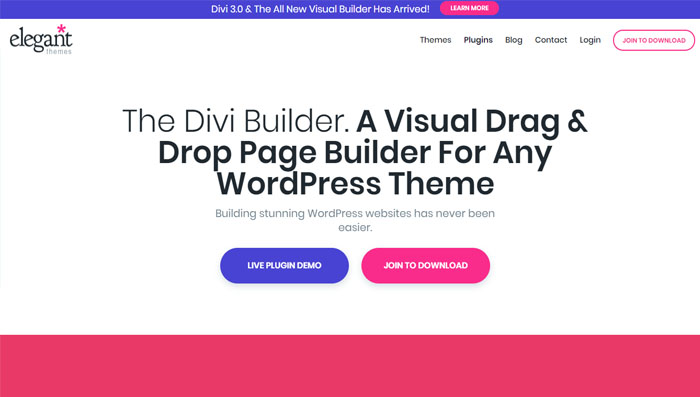 Divi Builder focuses on only a few key features for building elegant web pages. It contains more than forty-six content modules; the modules include post sliders, pricing tables, and email forms. The UI is easy to understand, and you can simply draw rows and columns with minimal effort into your web page. There are other handy options there such as undo, redo, copy and paste. In addition to this, you control the details of the page down to the margins and padding. Divi Builder offers a lot of ready-made layouts, modules, sections, and rows.
Divi Builder comes with two different licenses, the yearly pricing for the developer license starts at $89. The lifetime membership for Divi Builder costs $249. The two licenses grant users access to as many as eighty-seven themes as well as six plugins.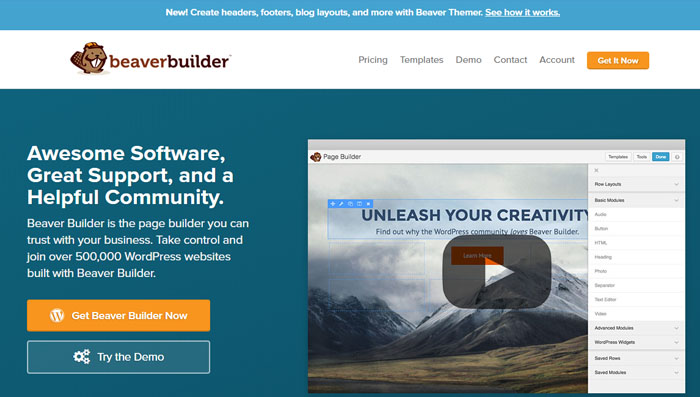 The Beaver Builder is a fast page builder for WordPress development. It is actually the fastest you can find on the market. Beaver Builder comes with a fresher tour that helps users to familiarize themselves with the UI quickly. The drag and drop UI for this Builder is live in such a way that you see every you change you make as you make them. It allows you to click on the elements of a page and change its properties.
Beaver Builder comes with a handful of basic as well as advanced modules that cover a lot of things users might need. The builder has modules to add carousels and sliders, content block, backgrounds, buttons among a lot of other elements. It does not impose a lot on first-time users. It uses responsive design, and it supports WordPress widgets and shortcodes.
A single standard license for Beaver Builder costs $99 while the pro license costs $199. It provides support for multiple sites.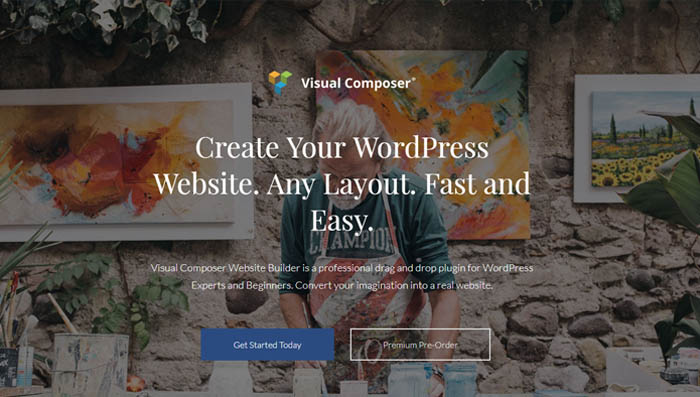 Visual Composer is a high feature-packed builder that gives users the ability to style both frontend content and backend content of the site. The Visual Composer plugin is easy to understand and use, and it is responsive, so it looks good on all mobile devices. The builder comprises of more than 45 modules which include social media modules, charts, media modules, post grids and more. Users can insert widgets into the content area, which gives Visual Composer limitless possibilities.
You can extend the core version of Visual Composer by buying one out of more than 50 available add-ons. It supports WooCommerce, Yoast SEO, translation plugins, WordPress multisite and much more.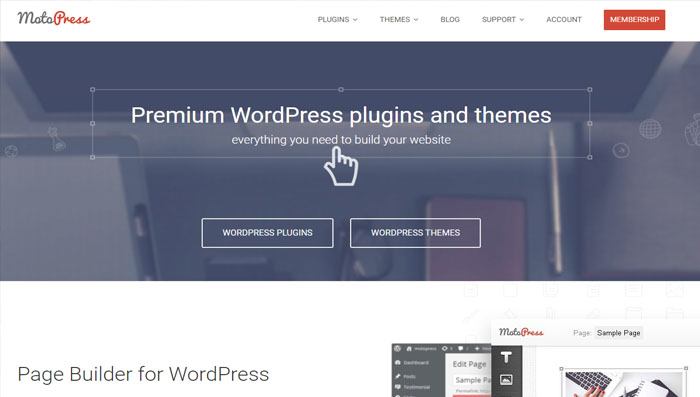 MotoPress is a simple WordPress development page builder which provides frontend editing tools which anyone can use on many devices. There are up to 20 custom modules to choose from such as Google maps, graphics, port grids and more in its first five categories while the sixth category is reserved mainly for widgets. It comes with more than 30 responsive items that users can tweak however they like.
MotoPress plugin can also be enabled on existing pages so they can be redesigned. A lot of page builders don't offer this unique option. It is available in 11 languages too. MotoPress is free for everyone but getting personal license costs $29 to upgrade, and it provides support as well as updates for one full year per website. Business license pricing starts at $79 (for five sites), and developers license pricing starts at $139 for an unlimited number of sites.
WordPress developers of drag and drop websites understand the significance of testing out products before spending money on it. Drag and drop page builders usually provide demos of their plugins. Developers and users who want to get the best solution for their project should spend time and research to know what a plugin can do for them. It is better to spend a short amount of time testing tools before spending money on it and struggling to get a refund because the page builder didn't match your needs.