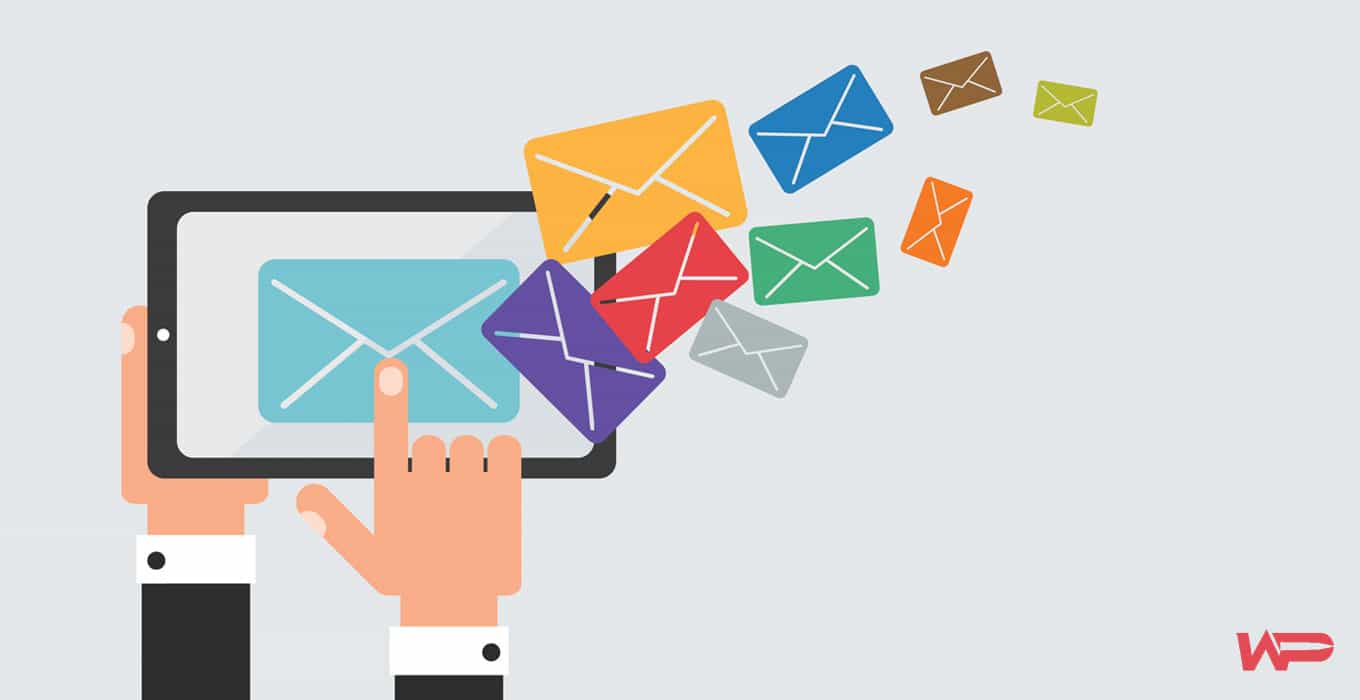 For years you have probably heard that email is dead. In fact, articles such as this one have outlined a whole slew of reasons why email is on its last leg and should be put to rest forever.
And yet, for every criticism there is about the looming end of email marketing, an article like this can be found reaffirming that email is indeed alive and well; and that it is helping businesses to remain successful.
 Did you know that it is estimated that by the end of 2016 there will be over 4.3 billion active email accounts and that consumer emails make up 75% of all of them?

Hardly seems dead to me. And with such a large percentage of email accounts being attributed to consumers worldwide, doesn't it make sense for business owners to continue marketing via email to increase their sales? I think so.
Unfortunately these days there are so many email marketing platforms to choose from it can be overwhelming for someone just starting out. That's why today we are going to look at some of the top email marketing platforms available so that you can jump start your email marketing and list building efforts right away.
MailChimp is one of the most popular and simple email marketing solutions out there today. Claiming to have sent out over 10 billion emails a month in 2014, MailChimp provides easy options for designing and sending emails, managing your subscribers, creating newsletters, and viewing analytics so your marketing efforts can reach their full potential.
Using the drag & drop templates you can make every email sent match the look and feel of your brand. Want to create your own email form from scratch? You have that option too. You also have access to A/B testing, list segmentation, geolocation, automation, and social sharing depending on the plan you choose to use.
This email solution is easily integrated with your WordPress website and is best handled using the MailChimp for WordPress plugin. It has three pricing levels based on your website's needs, however the Starting Up plan is best for those in the beginning stages of email marketing. You can have up to 2,000 subscribers and 12,000 emails per month, and for as little as $10 a month you can enjoy additional add-on features such as automation, delivery by time zone, email and chat support, and more.
Founded in 1998, AWeber has grown to become one of the top email opt-in services used by over 120,000 website owners around the world.
This email marketing platform offers users tons of really great features while still remaining easy to user with its intuitive interface. Use one of over 700 pre-made templates, set up autoresponder emails for new subscribers, and send out newsletters. Also included is subscriber segmentation, full analytics, and integration with other apps such as WordPress, Facebook, PayPal, and Etsy for increased subscriber attraction.
You can connect your AWeber account to your WordPress site using the AWeber Web Form Plugin. To start, AWeber gives new customers a 30-day free trial. After that, users are charged $19/month for up to 500 subscribers and unlimited emails along with all of the features higher pricing levels offer.
Another great email marketing platform offering an array of features is GetResponse. Boasting more than 350,000 customers in over 182 countries, GetResponse claims to be the easiest to use of all email marketing platforms. They are also proud to give you the opportunity to become a global presence as GetResponse is available in 20 different languages.
GetResponse comes with all of the expected features any email marketing solution should: email creation with mobile responsiveness, autoresponders for immediate interaction with subscribers, advanced segmentation, and A/B testing.
However, setting GetResponse apart from its competitors is their landing page creator.  Choose from over 100 templates, customize your page to match the look of your site complete with your GetResponse subscriber form, and start collecting emails. It's that easy.
Use the WordPress plugin GetResponse Integration by GetResponse to start adding email forms to your site. For beginner email marketers, GetResponse offers a 30-day trial period and after that collects $15/month for up to 1,000 subscribers. This plan includes email marketing, autoresponders, and basic landing pages for 1 user.
Although a lesser known email marketing platform, SendinBlue really steps up when it comes to features for those just starting to build their email lists. Launched in 2012, SendinBlue set out to be the simplest, most reliable, and most cost-effective marketing platform.
As an all-in-one email marketing solution, SendinBlue gives users a drag & drop designer for creating email forms, a full template gallery, and promises mobile-friendliness. They also include such things as campaign tracking with real-time metrics, text messaging, inbox testing, and trigger marketing.
Integrate your WordPress website with SendinBlue using their official WordPress plugin SendinBlue Subscribe Form And WP SMTP.  What's more, SendinBlue has a free plan that includes up to 9,000 subscribers and unlimited emails. That is far more than many other free email marketing solution choices making SendinBlue a definite contender for the number one spot.
For websites that are larger than a starter website, Infusionsoft may be the best choice for you when it comes to picking an email marketing solution. With 15 years of experience, and over 120,000 satisfied customers, Infusionsoft is the complete software package.
Infusionsoft does not just help you build your email list, it helps you understand your customers, run your business, and increase sales.  Behavior monitoring, engagement tracking, and specified auto respond messaging help you interact with your customers like never before. What's more, you have access to sales automation, online sales solutions, full analytic reporting, payment options, and more.
Infusionsoft is not for the faint of heart. Developed for those with established businesses, and offering no free trial, Infusionsoft comes with a hefty price tag. Starting at $199/month, you should only consider this option if you are ready to scale your business in a big way.
Final Thoughts
As you can see there are plenty of options when it comes to choosing the right email marketing platform for your website's needs. Ranging from free to very expensive, and everything in between, there is surely a solution that will make your list building efforts a success.
Since email is seemingly never going away, you should look into email marketing right away if you have not done so already. Getting in touch with your loyal customers, and reaching out to new ones, is one of the best ways to boost sales, educate your audience, and build the trust needed to become a successful business.
Have you used any of the above-mentioned email marketing platform solutions?  Did I leave one out that you feel should have made the list?  I would love to hear all about it in the comments below!
Last Updated on by Eddie Kremanis