Last Updated on by Vairo Kremanis
Become Successful Even Before Launching Your WordPress Website
Are you planning on launching a new WordPress website in the near future?
If so, you should strongly consider creating a coming soon page prior to going live.  A coming soon page can help you build anticipation about what is to come, create hype for your new site, build a loyal following, and can even encourage people to spread the word that something big is about to launch.
In short, implementing a coming soon page is a great way to get a head start on your marketing efforts weeks, or even months, before your site is ready for release.
If you are interested in building a coming soon page for your newest project, one that is beautifully designed, easy to create, and has plenty of features to aid you in your marketing efforts, read on to find out how SeedProd's Coming Soon Page and Maintenance Mode plugin can help you just do that.
What is SeedProd?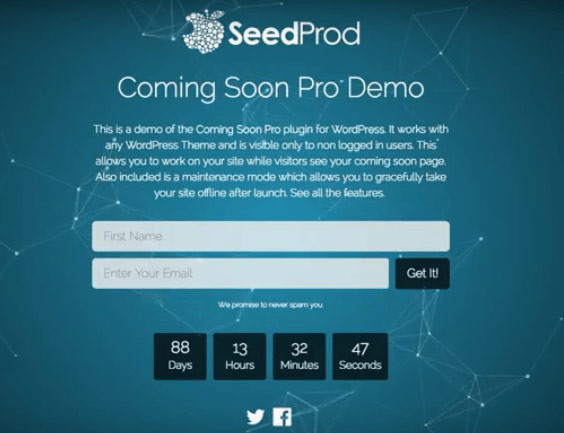 SeedProd started in 2011 and has since been labeled as having one of WordPress' number coming soon and maintenance mode plugins.  Helping to launch over 2.5 million websites since its inception, SeedProd seeks to provide a high-quality, reliable product that website owners of all levels can take advantage of prior to launching their new websites.
Their intuitive WordPress Coming Soon Page and Maintenance Mode plugin, also referred to as Coming Soon Pro, has everything you need to create a stunning coming soon page, packed with all the information interested site visitors will need to know prior to your website going live:
In all, Coming Soon Pro has the essential elements needed to create an effective coming soon page for people that are interested in your newest website.
Coming Soon Pro's Main Features
Realtime Page Builder
Coming Soon Pro comes with endless customization options.  To start, create a coming soon page using any one of SeedProd's many themes.  This enables you to get your coming soon page up and running in the shortest time possible.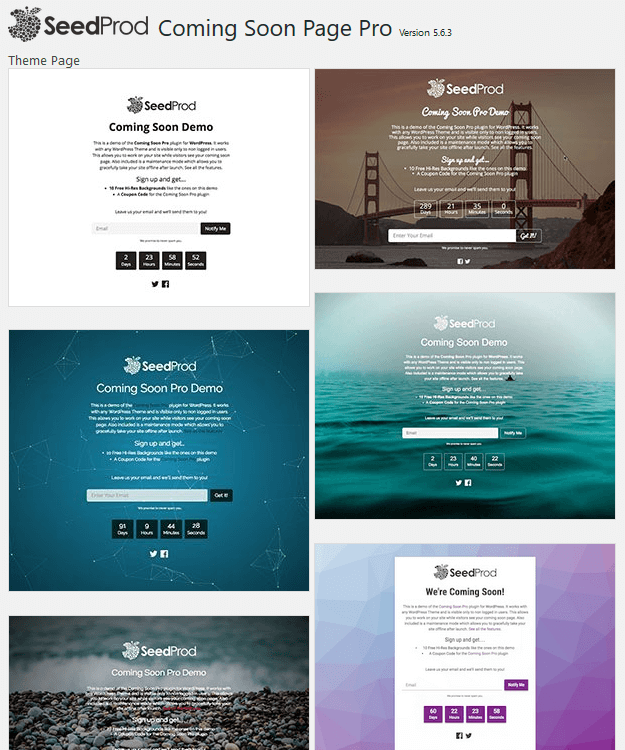 These themes offer you all the necessary features for an exceptional coming soon page, a variety of design options to suit your individual needs, and saves you time that can be spent on creating your actual website.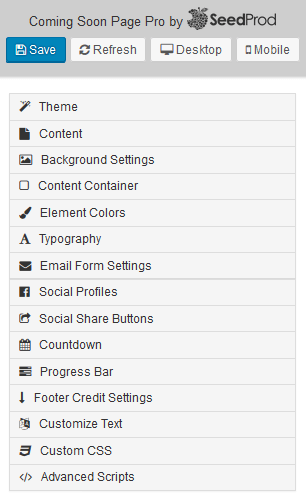 In addition, for those interested in building a coming soon page from scratch, Coming Soon Pro has a built-in design control that shows real time changes.  For instance, choose from 100s of included Google Fonts, changing things such as the size, weight, and line height of any font style.
In addition, grab site visitors' attention immediately with introduction animation effects, personalize the text content, and add stunning backgrounds to make your coming soon page visually appealing.  And don't forget to translate your coming soon page into any language you want or access CSS and HTML for added design customization.
Customizable Backgrounds
Though technically a part of the Realtime Page Builder section as far as customization is concerned, Coming Soon Pro goes above and beyond when it comes to the customization of your coming soon page's background.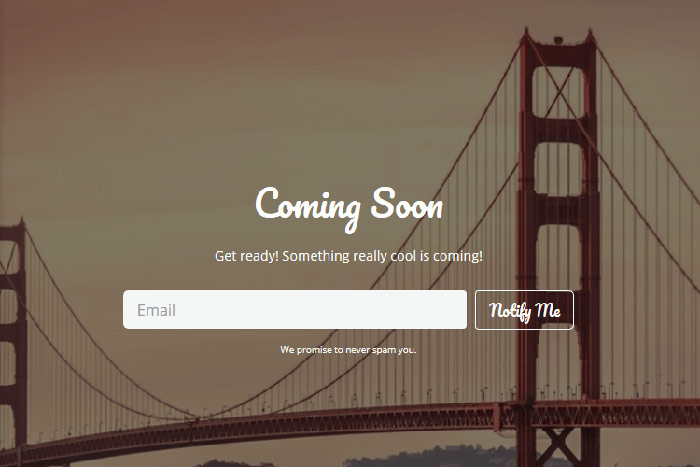 Here are the three options you have:
The great thing is, while there are thousands of built-in stock photos for you to choose from, you can also upload your own.  In addition, you can further customize your background by changing colors, positioning, overlay values, and more – all with a few simple clicks.
Email Marketing Capability
One of the best features Coming Soon Pro has is its ability to help you start growing your email list before your site even launches.  Capturing leads is something that all website owners aim to do, no matter how new or old their website is.  The fact that you can grab emails before your site is even live is incredible.

Save your captured emails to the WordPress database and export them to your favorite email service provider.  After all, SeedProd supports 15 popular email service providers such as MailChimp, AWeber, or GetResponse, so chances are your provider is on the list.
Or, utilize one of the built-in third-party email integrations – Gravity Forms, MyMail, FollowUp Emails for WooCommerce, or MailPoet.
In the end, you can start building solid relationships with site visitors prior to your website's launch.  By staying in contact with those that are interested, you ensure that they come back once your site goes live.  Simply drop them a line and remind them why they were curious in the first place, and watch your site traffic soar.
Social Sharing
Coming Soon Pro approaches social media in two separate, yet effective ways.  To start, while designing your coming soon page you are able to add social media profile buttons in hopes of encouraging site visitors to follow you.

In addition, it makes sharing your coming soon page easy to do with social media share buttons.  Let your site visitors create a buzz about your website as they share across multiple social media platforms.
Referral Tracking
In an effort to boost your social shares even more, this plugin has implemented a referral tracking system into the coming soon pages to encourage your site visitors to get the word out about your new website.

Site visitors can share your website with family and friends and rack up referrals, all of which are easily seen by you from the plugin's dashboard.  This way you can monitor who refers the most people to your website.
Prize Levels
In addition to monitoring referrals, you can reward those that do the most referring.  You have the option to set up 5 different prize levels, determine how many referrals are needed to receive each prize, and define what the individual prizes are that top referrers can cash in on.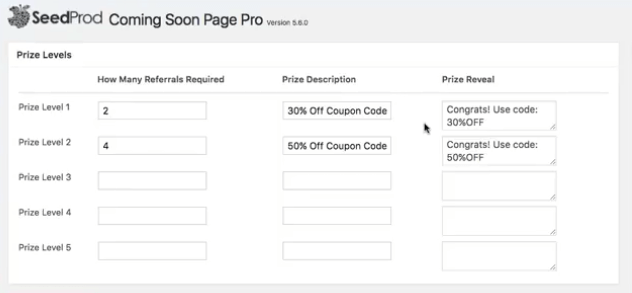 On the Thank You page that displays after subscribing, encourage your site visitor to share your site with others, all in hopes of reaching another prize level: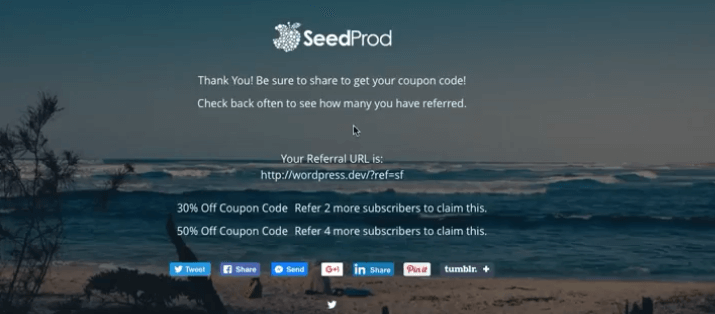 Then, remind them to come back regularly to see how many referrals they have gotten and whether they qualify for a referral prize or not: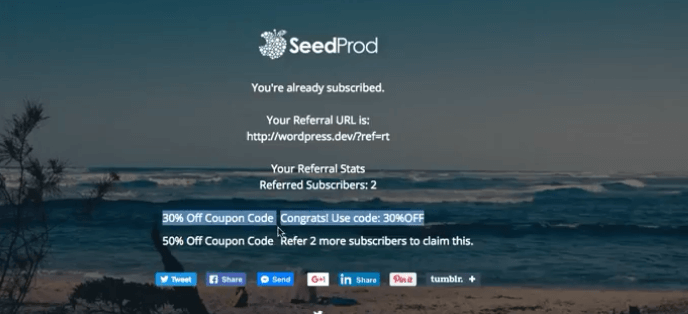 Again, in the SeedProd dashboard you can track all of this information, noting how many referrals each subscriber has and how many prize levels those subscribers have attained.
Add-ons
SeedProd has developed three add-ons to help make your coming soon pages even better:
Landing Pages Add-on. Create multiple coming soon pages (or landing pages) and define where they will display on your website.
com Search Add-on. Access over 120,000 free, public domain images from Unsplash.com.
Multilingual Add-on. Allow your site visitors to define which language the coming soon page will display in.
Keep in mind that these add-ons are only available with the Developer or Lifetime License plans.
And, as if having the number one coming soon and maintenance mode plugin wasn't enough, SeedProd is also proud to provide website owners with the following premium plugins:
All four of these plugins, plus Coming Soon Pro, are available as a bundle for $99 (or $499 when purchased as Lifetime Licenses).
Support, Documentation, and Pricing
Getting help with Coming Soon Pro is easy thanks to SeedProd's quick and efficient support team that provides answers to your burning questions within a few hours. We did our own testing so can easily vouch for it!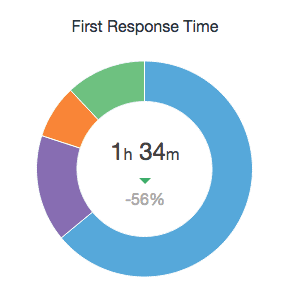 And, for those who are looking to troubleshoot on their own, SeedProd has an extensive Knowledge Base filled with articles to help you with every element of the plugin, as well as an updated blog with helpful content.  Lastly, there is a FAQs section for those looking for basic plugin information.
As far as pricing goes, SeedProd's Coming Soon Page and Maintenance Mode plugin has several price points depending on your individual needs (all with a 14-day money back guarantee):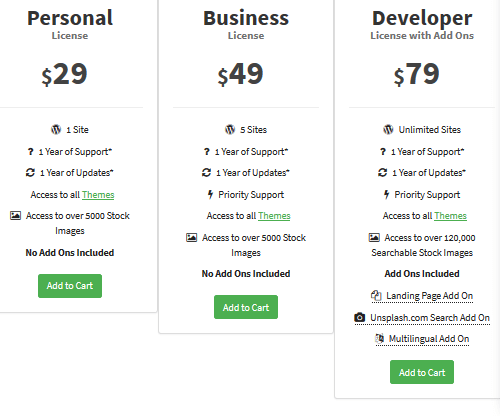 In addition, SeedProd offers website owners the opportunity to purchase a Lifetime License that comes with the following:
This lifetime license costs users $199 and is a one-time purchase.
Final Recommendations
In the end, SeedProd's Coming Soon Pro is a powerful coming soon plugin that not only lets your create stunning coming soon pages, packed with all the features your website visitors need, but landing and maintenance mode pages as well.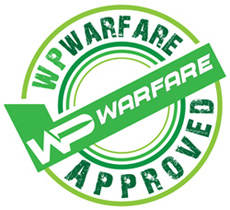 And, starting at the humble price of $29, we at WPWarfare.com firmly believe that Coming Soon Pro is a plugin solution you should add to your arsenal if you are looking to launch a new website in the near future.
With Coming Soon Pro, you can garner excitement about your upcoming project, work in private behind closed doors until your website is perfect, and when ready, reveal your website to all of the loyal site visitors you have already collected and watch your business succeed.