Lead generation is something that you should put at the forefront of your to-do list if you are looking to make a profit.  By making a conscious effort to generate consumer interest in the products or services you provide, you will win over more customers than ever.
The act of generating leads for your WordPress website requires an understanding of your target audience.  You must know what their needs are and what they are seeking when they land on your website.  Do they have questions?  Do they want to make a purchase?  Are they looking for help?  Can they trust your brand?
Getting to the core of what your customers want out of your business will help you fine tune your lead generation strategies.  And with these qualified leads you will make more sales.
Today I will share with you some of the most effective lead generation strategies you can implement on your WordPress website so that you can capture your site visitors' information and convert them into paying customers.
Optimize Your Site
Before starting an extensive set of lead generation strategies, you should first optimize your entire website using SEO best practices.  Since 70% of all links search-users click are organic, you must make your website as Google friendly as possible so that your site can be easily found.
There are so many ways you can optimize your website that I would need a separate post to go into that much detail.   Post formatting, headlines, keywords, quality content, image optimizing, and so much more go into making your website searchable.  If you are looking for some of the most highly coveted ways to optimize for Google, check out Backlinko's popular post regarding ranking factors.
Build a Better Landing Page
Did you know that 68% of B2B businesses use landing pages to garner new sales leads?
The purpose of a landing page is twofold.  You can use one to capture leads for future marketing purposes, or you can use one to introduce site visitors to what your company can do for them.
Here are some of the key traits you will see on effective landing pages:
A clear headline with information about what you offer
Contact information such as an email or telephone number
Imagery to draw attention
High profile testimonials
A short optin form with an exciting call to action button
Social share buttons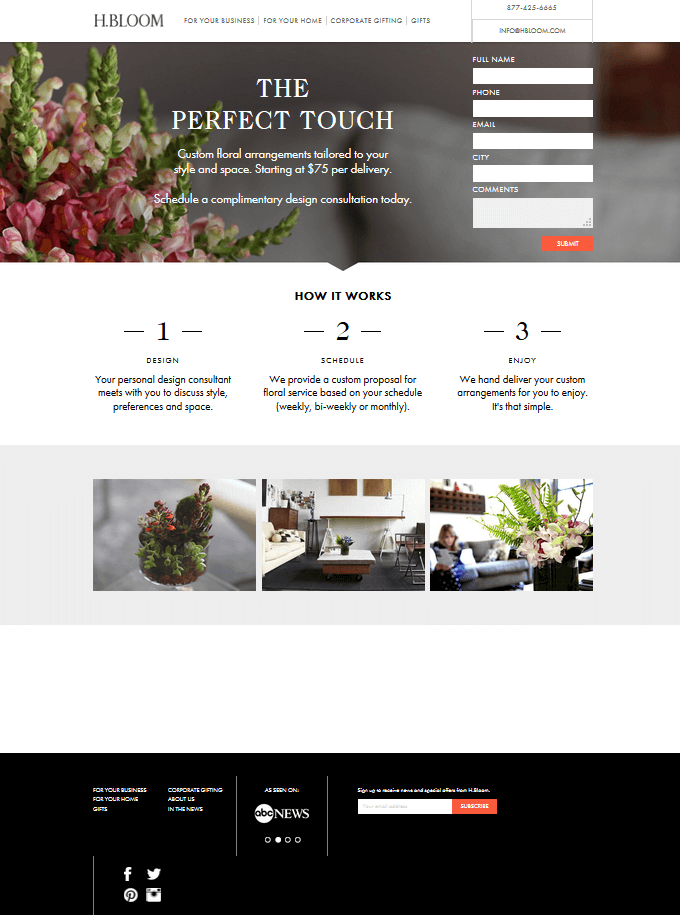 As you can see above, H. Bloom has many of the above-mentioned traits making it one of the top landing pages on the internet today.
Give Something Away
In exchange for a site visitor's information consider giving something of value to them for free.  Labeled a "carrot" in the online world, this freebie will entice a visitor to fill out your lead generation form, will give them a taste of what you offer, and will make them happy because who doesn't like free stuff?!
You can offer a variety of free things such as downloadable e-books, tutorials, videos, reports, coupons or exclusive discounts; anything that will spark an interest and seem valuable to someone interested in your products.  Check out how Social Media Examiner offers a free report to those signing up for their email list: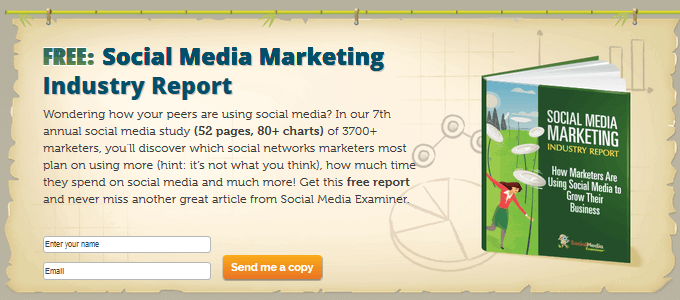 Go Beyond the Carrot
While offering a carrot is very effective and can generate a lot of new sales leads for your business, especially if in the form of a traditional popup optin form, there is another great lead generation tactic that is being widely used today called a content upgrade.
Though often still in the form of a popup optin form, content upgrades are different from the generic free e-book, video, or report.  The idea behind a content upgrade is that you offer your reader something relevant to the content they are engaging with at that very moment.  It is basically a post-specific piece of content that can be downloaded right then and there to supplement what is being viewed currently, all in exchange for an email address.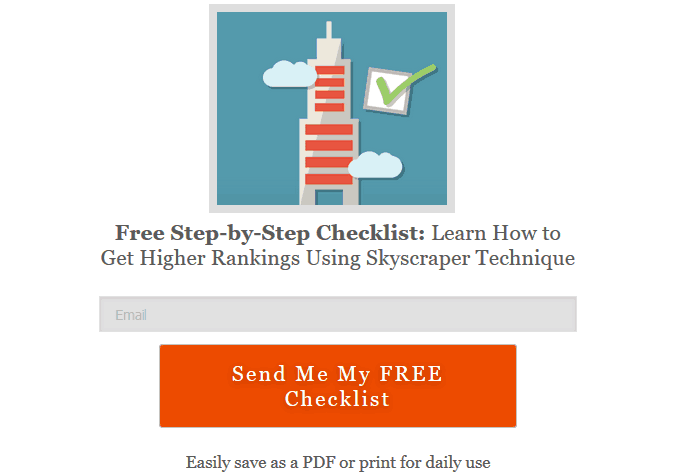 Brian Dean of Backlinko is known for using the content upgrade strategy throughout his website.  As seen above, in a post about the Skyscraper Technique, he added a link to a popup form offering a step-by-step guide for getting the same results as discussed in his post.
Use Exciting Copy
On any lead generation forms located throughout your website where you want to garner your visitors' attention it is essential you use strong, appealing language.
Tailor your forms to be exciting and make your site visitors want to get more from you.  When you are creating your lead generation forms it is important to stay away from boring copy such as "Submit" or "Subscribe Here".  That's what everyone does and you don't want to be like everyone right?!  Check out the example below:

Social Triggers does a good job of letting its visitors know what they are signing up for, what they will get for subscribing, and makes use of clever phrasing to catch your attention right away.
You too should consider the words and phrases you use on your sign-up forms.  Aim to use value words such as:
Featured
Exclusive
Advanced
Download
Access
Special Offer
Limited time
Promote Your Content
It should come as no surprise that social media plays a large role in lead generation.
Content is important but if you do not share that content with the right people on the right platforms you will likely fall short on your lead generating potential.
Posting regularly on social media profiles that your targeted audience can be found on will help expand your content's reach and drive more traffic to your site.  With this influx of traffic you will then be able to convert some of those visitors into loyal customers.  Look here for some excellent ways to promote your website's content using social media.
Redirect Commentators
Another great way to capture new site visitors is to redirect them to a lead generating page after they submit their first comment.  Using free WordPress plugins such as Comment Redirect or Yoast Comment Hacks you can direct commentators to a thank you page and encourage them to subscribe.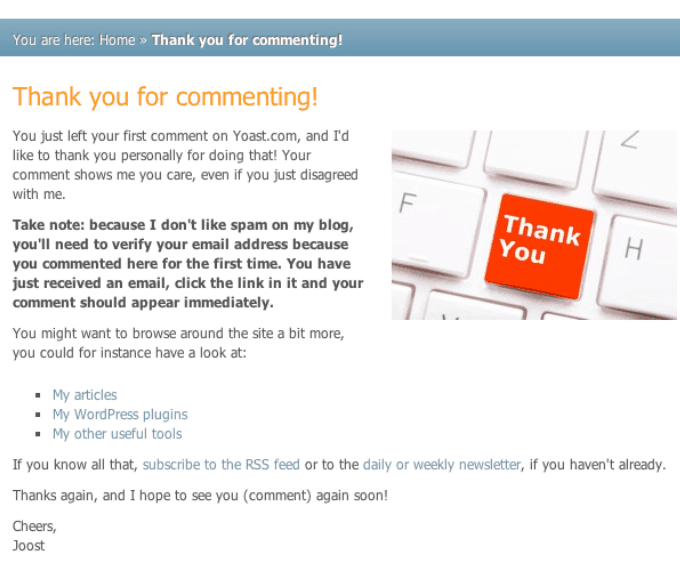 The idea behind this concept is that if a person is leaving a comment on a post of yours they are obviously interested in what you had to share.  This redirecting strategy assures you that your interested site visitors have every opportunity to subscribe.
Final Thoughts
Converting site visitors into customers is no easy feat.  It takes time and effort to cultivate strong relationships, a sense of trust, and a brand awareness readers will come to know and love.
In the end, understanding what your site visitors are looking for and how you can help them is what is going to guide you in your lead generation strategy.  Pairing this understanding with the utilization of some of the strategies suggested above, along with a little creativity, is what is going to make your website standout when a visitor happens across your site and what will turn interested readers into paying customers.
Have you tried any of the above-mentioned lead generation strategies?  How did they work for your conversion rates?  I would love to hear all about it in the comments below!
Last Updated on by Eddie Kremanis