Last Updated on by Vairo Kremanis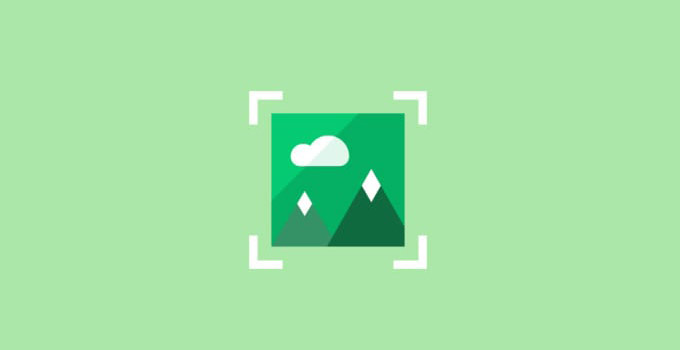 Studies have consistently shown that visual content leads to more traffic and higher engagement. Images help to enhance a blog post or other webpage in a multitude of ways, even in niches that aren't particularly visual in nature.
In fact, images are among the most shared type of content on the Web, and it's certainly not all about overused memes either. They can attract readers by drawing attention to your written content, add authority and credibility to your website, convey emotion and, of course, illustrate the benefits of your product or service. In other words, you cannot expect to get away from images if you want to succeed in digital branding.
Unfortunately, searching for great images to use for your website is anything but easy, not least because there are often complex licensing requirements to think about. You'll also want to avoid the overused and clichéd stock photos, since they do nothing to help your brand stand out. Ideally, you should create your own visuals but, for various reasons, this isn't always possible.
Nonetheless, searching online for the right images to use does still require a degree of creativity. As any content marketer knows, a bit of brainstorming can go a long way, and the same applies to finding the right images, those being the ones that are not already strongly associated with another brand or someone else's content. As always, it's important to be unique.
Navigating the Morass of Image Licensing
You can't simply start a blog or other website and plaster it with images you found on Google, lest you risk ending up in serious trouble for copyright infringement. The overwhelming majority of images on the Web are copyrighted, meaning that you can't use them without paying for a license or, at the very least, asking for permission.
However, it's even more complicated given the fact that licensing requirements aren't always clear, and many hapless bloggers have found themselves in trouble because they unwittingly used an image without acquiring the proper license. Making matters worse is the fact that some of the world's largest stock photo suppliers have developed a reputation for extorting people for absurd sums of money, without even sending a cease and desist notice first, for unintentionally using a copyrighted image.
Violating someone's copyright as a brand can get you into a lot of trouble, regardless of whether the violation was unintended or not. It can also damage your reputation and even lead to your website getting taken down. While there's always the possibility of making a genuine mistake, you need to make every effort to familiarize yourself with the licensing requirements of every image you use. There are four main licensing categories that you need to concern yourself with: royalty-free, rights-managed, public-domain and Creative Commons.
            Royalty-Free Images
Contrary to what the name suggests, royalty-free images are not free. These images are available from major stock-photo suppliers, such as Shutterstock, and pricing is usually determined by the image resolution. You can use royalty-free images for as long as you want, although you won't be allowed to modify or resell them. Be aware, however, that the precise licensing rules can vary from one supplier to the next.
            Rights-Managed Images
Rights-managed images are particularly restrictive, especially in the context of Web design, and they're usually the most expensive licensing option. When you purchase a single-use license to use a rights-managed image, you'll typically only be able to use it on one blog post for a given amount of time before you have to take it down. By far the biggest suppliers of rights-managed content are Corbis and Getty Images.
            Public Domain Images
For those with limited budgets, such as small businesses and hobby bloggers, public domain images present an ideal solution, since you can usually use them without any restrictions. Public domain images include those for which copyrights have expired (typically those over 70 years old) or where the creators have waived their property rights. However, it's still a good idea to provide credit for the image.
            Creative Commons
Creative Commons is a blessing for those looking for free images. In fact, almost all images used on Wikipedia fall under this category. Although you need to give credit for all images acquired under a Creative Commons license, most are available for commercial use, and you're even allowed to modify them as you wish. For business uses, you should always make sure to choose images with creative licenses.
How to Find Free Images Safely
Relying entirely on royalty-free or rights-managed images can quickly get extremely expensive for a small business or individual entrepreneurs, so most people need to find reliable resources for free images. One of the best places to look for free images is Wikimedia Commons, since it has around 35-million images under the Creative Commons license, meaning that, for the most part, they're available for unrestricted use, provided you include the appropriate credit whenever you display them. Other places to find Creative Commons or Public Domain images include Google Image Search, Flickr.com and Pixabay.
Public Domain images are also widely available, especially in certain fields. For example, most government organizations, being funded by the taxpayer, make their content available to the general public for free. That's why you see photos from NASA and ESO so often. However, you will still be obliged to provide attribution in most cases, and the rules can also vary in different countries. Other public domain images include those whose copyright has expired. Copyright jurisdiction varies from one country to the next, but copyright typically lasts between 50 and 100 years after the death of the original author or, in some jurisdictions, after the creation date of the work.
Final Words
Finding the right images for your website is not an easy task, but it will help to enhance it immeasurably. However, as your business grows, you'll likely want to invest in professionally created photos and other images designed exclusively and specifically for your brand. After all, there's no substitute for unique content of any form, and by having branded visuals to represent your website as well, you'll be in an even better position to stand out among the competition.