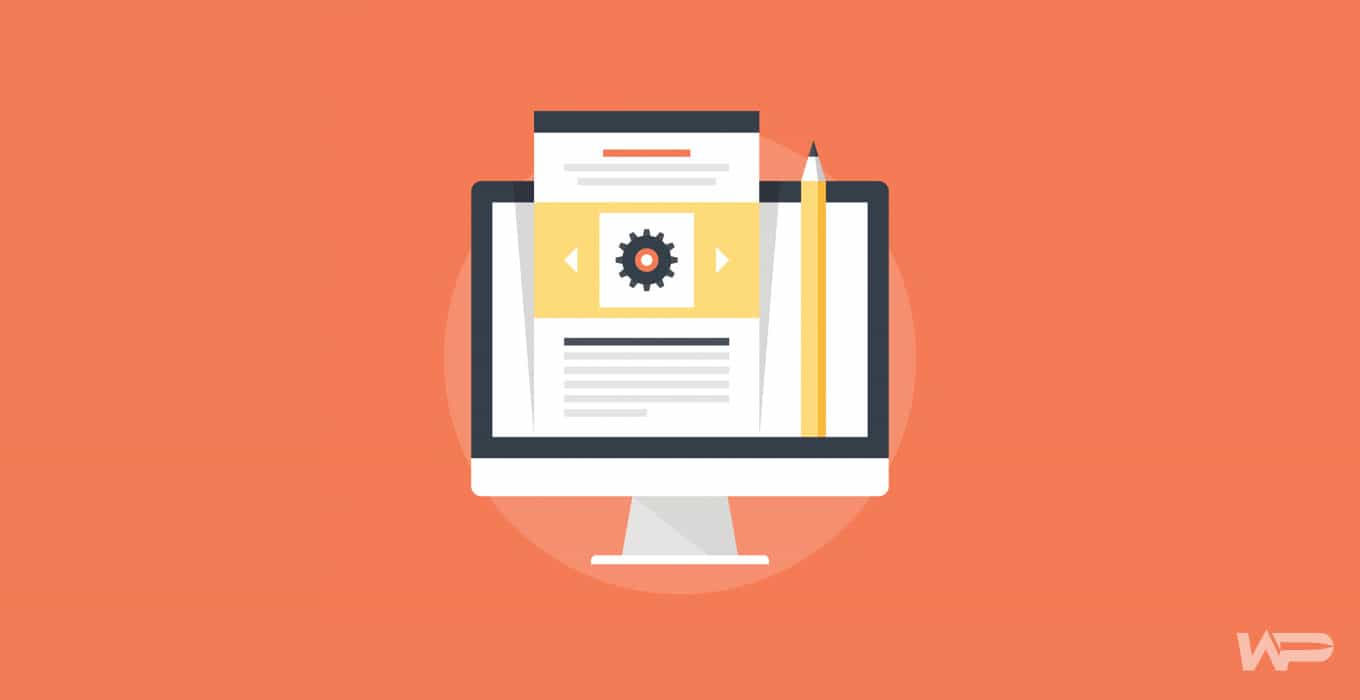 What if I told you there was a better way to gain more email subscribers than the simple email opt-in form offering a free report? 
 That there was a way for you to offer your readers something above and beyond the single lead magnet to gain their loyalty and most importantly, their email address?
Would you keep reading?
Offering your website visitors something relevant to what they need help with in that very moment they are exploring your website is the key to building your email list at an exponential rate.
And, since the goal for most website owners is to build a bigger email list I am here to tell you that by offering something substantial to your readers, something that is pertinent and valuable to them, any website owner can do just that.
But how you ask?
With what is called a content upgrade.
Today I am going to explain what a content upgrade is, how best to offer content upgrades to your readers, as well as show you how some of the leaders in the marketing industry are setting the stage with perfect content upgrade examples.
What Is a Content Upgrade?
According to the pioneer of content upgrades, Leadpages, a content upgrade is:
"…simply a lead magnet (also known as an "opt-in bribe") that is created specifically to be given away as a free download on an individual blog post in exchange for a visitor's email address."
Used as an email list building strategy, content upgrades go beyond a simple resource given to readers in exchange for an email address. Rather than just offering a list of useable tips that have nothing to do with the content being read, a content upgrade is a premium resource that complements a specific blog post and is 100% relevant to what the reader is reading at that very moment.
Built into the body of the post as well as offered at the very end, content upgrades are designed to build upon the content being viewed at the time thus increasing their value to the reader. After all, your reader is already engaging in the content at hand which means they are interested in the topic. By adding upon that and giving away additional resources related to the content they are showing interest in, your reader is more likely to subscribe.
Are you thinking to yourself well, I already offer good stuff to my readers, how will this improve anything?
Take a look at Bryan Harris of Videofruit.com who is getting a steady 20-30% opt-in rate with his blog's content upgrades. Or Brain Dean from Backlinko who improved his site-wide conversions by an astounding 185%.
While offering simple lead magnet resources that are vaguely related to the content of your website can be effective, the truth is a content upgrade proves to be even more effective and website owners from all over are taking to this trend.
What Makes a Good Content Upgrade?
Content upgrades are meant to be post specific. This is when they work the best and encourage your readers to provide their email address the most. Here are some tips for creating a solid content upgrade within each of your website's blog posts:
Top Tips For Creating a Solid Content Upgrade Within Each Of Your Website's Blog Posts.
Click To Tweet
Create a content upgrade for every blog post your write. It does not have to be a time-consuming effort to whip together a post specific content upgrade for each post you publish on your website. However, making each one specific to the topic being written about is going to be the key element.
Keep the content upgrade in a standalone box. By separating the content upgrade from the rest of the post's text your reader will be drawn to it. It must be noticeable for it to be effective.
Provide multiple content upgrade opportunities. Interweaving the content upgrade throughout the body of your post and near the end will allow your readers to make a final decision to subscribe when they feel it is right. Some readers won't be convinced to subscribe until they are finished reading and some readers won't make it to the end of your post. Cast your net wide to gain as many new subscribers as possible.
Have a clear call to action.  Your readers should know exactly what to do and what they will get in return for doing so. Make it exciting!
Use the double opt-in process. Known to increase conversions whether designed as a content upgrade or not, double opt-in forms force a reader to make a decision once they click the first part. Check out Brain Dean's double opt-in content upgrade for his popular Google ranking factors post:
Notice how he provides his readers with a standalone box content upgrade partially into the post to strike an interest with his readers in what he has to offer.  This content upgrade is in addition to the content being viewed at that time.
Observe how the content upgrade, here a checklist for tapping into the top 10 Google ranking factors, correlates directly to the post about Google's 200 ranking factors.
After clicking the content upgrade the reader is then prompted to finish the process by providing an email address. Again notice how the call to action is stated clearly, the reader understands what is being exchanged, and the content upgrade adds value to the content being viewed in that moment.
Types of Content Upgrades
There are so many things you can offer your readers by way of a content upgrade. Depending on the type of website you have will determine the types of things your readers may be interested in. Here are some of the most common types of content upgrades that easily add value to a blog post being viewed by a site visitor:
E-books
Although e-books are often found in single lead magnet email opt-in forms, you can make it more substantial to your readers by making it relevant to the blog post.
Just remember that any e-book you deliver to your reader must be easily deliverable via email, should be formatted correctly so that once downloaded it is readable, and of course, it should be valuable.
Put some effort into this e-book if you are going to offer it to your readers. Whipping together a poorly written e-book may get you email addresses initially, but don't expect those readers to stick around if they find your e-book to be lacking in quality and substance.
Checklist
Many times readers will want to print out some actionable tips that you have taught them. If you write a blog post with specific calls to action (for instance how to create a successful website, habits to becoming a better parent, or tips for creating a debt free life) consider offering a shortened version of the content in the form of a checklist.
The great thing about checklists is you can easily and quickly turn almost any blog post into one and offer it to your readers for free. It's a win-win situation and will have you building a bigger email list in no time.
Videos
Every day people watch hundreds of millions of hours of YouTube videos. That being said, it is likely your website visitors will be interested in watching a video you have to offer that relates directly to the content they are viewing in that moment.
Here are some other things you can do to increase your lead conversions using a video as a content upgrade in places other than your blog posts:
Include an annotation on your actual video encouraging readers to visit your website and subscribe to gain access to more relevant material. This will work well for those who did not visit your website but came across your content upgrade first.
Use your video in a relevant newsletter email and add a call to action encouraging those already loyal to you to share the video on social media and get new visitors to come check your website out.
Upload the content upgrade onto your social media accounts with a link to your opt-in page in order to access it.
Sometimes using your content upgrade in other ways can prove to be more effective than including them only in your blog posts. Testing what works with your targeted audience will reveal how you should approach content upgrades for your website.
Guides
If you have written a complex blog post that involves a lot of explanation it might make sense for you to offer your readers a step-by-step guide explaining in more detail what you have written about. This is where a guide would be both useful and valuable to those willing to subscribe to your email list.
People learning new things love to have their own individual guide explaining the process. Take advantage of this fact and offer up a guide as a content upgrade to build your email list.
Helpful WordPress plugins that you can use to create effective content upgrades for your website.
Click To Tweet
Helpful WordPress Plugins for Creating Content Upgrades
There are many WordPress plugins that you can use to create effective content upgrades for your website. Here are two of the leading ones on the market right now to get you started:
Although Leadpages is most well-known for being a superior landing page builder, it is also an excellent choice for creating 'Leadboxes' as opt-in forms that have content upgrades added to them.
Double opt-in capability.
Timed and exit pop-up forms.
Lead notifications straight to your inbox.
Pre-populated form fields.
Works with all major email services.
With its simple drag & drop editor, advanced targeting system, A/B testing ability, and actionable reporting, Thrive Leads allows you to cue in on who your audience is and what they want from you. From there you can start collecting email addresses effortlessly and build a bigger audience in record time.
Multiple form types including the effective double opt-in.
Easy customization using the extensive library of templates; no coding skills required.
Fully responsive to grab those on the go.
Cross browser compatible.
Integration with several popular email marketing services
Other Options
Not interested in Leadpages or Thrive Leads?  That's okay, check out these popular choices and their most notable features:
OptinMonster – Drag & drop builder, multiple form types, exit intent technology, A/B testing, page level targeting, and built-in analytics.
Promo Box – 75+ templates, built-in button styles, segmented list building, and integration with all major email services.
List Builder by SumoMe – Complete design control, exit intent technology, one-click integration with all major email service providers, advanced display rules, and no SumoMe branding.
Final Thoughts
As you can see, your readers have come to know and even expect bonuses when it comes to giving up their email information. Gone are the days when a simple "report" will satisfy their needs or their desire to land on yet another email list.
Utilizing the content upgrade is the best way to take your email list building strategies up a notch. Not only will it entice your readers to subscribe, you will be truly helping them with something they need. This added value will help you to build an established reputation as a website owner that cares about the people who visit your website.
Building a bigger and better email list is going to take some hard work and effort. But if you start offering content upgrades in all of your email opt-in boxes, your hard work and effort is sure to pay off.
Have you ever used a content upgrade on your website and did it boost your conversion rate significantly? What plugin or alternative tool did you use to create it? I would love to hear all about it in the comments below!
Last Updated on by Eddie Kremanis