Last Updated on by Vairo Kremanis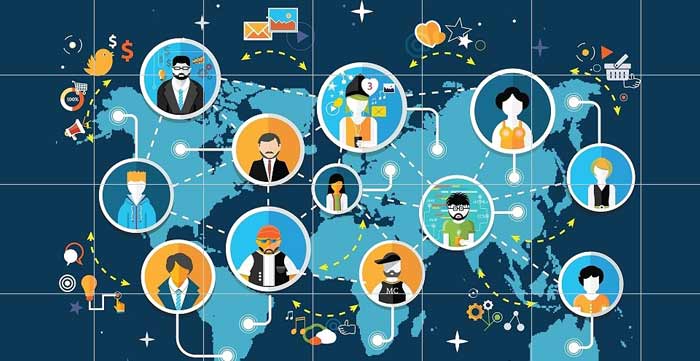 Great writing is pointless without great promotion. You can slave away at beautifully written, tightly argued blog postings that are full of humor and useful information, but they mean nothing unless people can find and share them.
Writers aren't always expert marketers, but every blogger can improve their visibility by following these basic guidelines.
Reach Out to Expert Influencers for a Relevant Quote
Blog promotion is all about creating shareable content, and the easiest way to spread your content far and wide is by harnessing the popularity of similar bloggers who already have huge social networks.
Try to find out who the relevant influencers are in your field, whether that's on Facebook, Twitter, or Instagram. Write them an email explaining what your blog posting is about and politely ask them for a quote. Make it clear that they will be quoted in your post, and that you will add a link to their site. That way, they will be much more likely to provide a high-quality comment.
For example, if you run a blog about vaping, you can reach out to vapers who blog or have some sort of content solution in place to negotiate a potential partnership with them.
Exploit the Groups Function on LinkedIn
LinkedIn is not always the first place bloggers think of when promoting their work, but it should be. It's a social network frequented by serious professionals, the kind of people who are more likely to purchase your products or engage with your services.
Find a LinkedIn Group that is related to your niche. It needs to be relevant, but should also have a solid user base and regular comments. There's no point in posting your articles to a dead group, but the benefits of vibrant LinkedIn Groups can be huge.
Share Your Blogs Across All Social Media Platforms
If you're serious about spreading your content widely, it's vital to have an active presence on all the relevant social media sites, so set up accounts and start posting immediately.
When it comes to posting, it can sometimes be hard to stay on top of your channels. Using social media scheduling tools like Buffer makes it much easier to plug in all of your posts and schedule them for posting. Instead of posting individually on Google+, Pinterest, and Twitter, Buffer will post your blogs everywhere at once, saving you time to concentrate on your next piece.
Secure an Invitation to Become a Guest Blogger
Contributing to other blogs is another great blog promotion tool. If you become a guest contributor to popular blogs or online magazines (like the Huffington Post) you can drive traffic toward your site and build an expert reputation at the same time. You'll also build relationships with influencers and editors, which may come in handy in promoting blogs in the future.
Get Your SEO Game into Shape with Yoast
SEO is crucial if you generate most of your blog traffic from Google searches. If you are a WordPress user, the easiest way to optimize your texts for SEO is by using the Yoast plugin. This suggests keywords and flags up tasks that you need to attend to if you want your text to be SEO-friendly.
Add Value to Your Twitter Postings with an Infographic
Twitter is an essential tool for blog promotion, but there are ways to make every tweet more appealing for casual users. Remember that your tweets will be part of feeds that could be full of competing content, so they need to stand out.
One great technique is to create concise, attractive infographics. These are small graphics with diagrams, quotes, and statistics that sum up more complex articles. You can source a professional-quality infographic quickly through sites like Fiverr and PeoplePerHour, so give it a try.
Complement Your Blog with a Viral Video
Blogs on their own can be compelling, but they are even more powerful when coupled with videos. If you have video production skills or know someone who has the tools and talent, set up a YouTube account and turn your key blogs into short videos about your specialist subject.
Not only does this add value to your original blog, it's also a great way to reach out to new audiences. Vine, YouTube, and Vimeo all have different core audiences that aren't necessarily engaged with Twitter or Facebook.
Make Sure Your Blogs Hit the Curation Circuit
Almost every blogging niche is covered by sites that curate the best content from across the web, and you need to be included if you want to succeed. You don't need to rely on luck to be included. In fact, the best idea is to contact content curators directly and include links to your content. They are always on the lookout for fresh writers, and if your content is good enough, they will be happy to include it in their next posting.
Include Sharing Buttons to Help Readers Spread the Word
Great content doesn't just have to read well, it also has to be easily shareable. If readers love what you have to say, they often want to discuss it with their friends or colleagues, but this isn't always as convenient as it could be.
The best way to make standard blog postings shareable is to include a wide range of sharing buttons beside or underneath the text. Add all of the social media platforms and aggregators your readers are likely to use, whether it's Twitter, Facebook, Digg, or Google+.
Always Exploit Your Email Marketing List
If your company relies on email marketing, always be sure to mention your latest blog postings in the body of your newsletter. It's not necessary to fill up the newsletter with infographics; just make a short mention and include a link.
Remember to promote your email list on your landing pages and blogs as well. If you haven't already done so, add a small, easy-to-use signup form underneath your blogs, as well as a short call-to-action. That way, every post can help to build your subscriber base, which can in turn help to promote future blogs in a positive feedback loop.
Don't Let Your Blogs Languish in Obscurity
Who knows how many fantastic blogs are gathering dust in obscure corners of the internet? By following these tips and developing your marketing game, you can spread the word across the web, giving your blog the kind of visibility it deserves. Don't just write and pray that readers will materialize. Give your work a headstart by promoting it as effectively as possible.